Let's face it. No one wants to cook on vacation. Especially while you've spent all day fishing off the Avalon Pier or working on your tan at a Kill Devil HIlls beach.
While the seafood in the Outer Banks is some of the best you'll find on the East Coast, sometimes that pizza craving just hits you! For pizza aficionados, Kill Devil Hills is a haven of delectable pies. From classic Italian-style pies served piping hot to gourmet creations bursting with flavor, there is truly something for everyone in this charming coastal town.
When staying in Kill Devil Hills, you'll find a multitude of choices to satisfy your taste buds. Better yet, these pizza spots all provide delivery to your vacation rental home! Call them up, order a pie, and soak up some more OBX sun because dinner plans are covered!
To help you find that perfect pie, here are the top five places to grab a slice in Kill Devil Hills.
Slice Pizzeria
The first pizza joint on our list is a local favorite. It was voted the best pizza in the OBX for several years running. It also was voted the "Best Pizza in North Carolina" by Tripadvisor in 2018.

Slice Pizzeria offers a diverse range of pizzas, from your basic pepperoni to specialties like the White Spinach Pie. If your pizza style is more of a comfort food original, you'll find the thin rectangular style Grandma's Pie is a mouthwatering option.
They offer deep-dish style pizzas as well as the holy grail of health, gluten-free options. All of their pizzas are hand tossed and baked in their stone oven. You can order by the slice or as a whole pizza—spoiler alert; you're going to want the whole thing!
If you're in the mood for something sweet, they also offer a wide assortment of decadent desserts like Italian Cannoli and Lemon Blondie Squares!
There is plenty of easy parking, and they offer outdoor picnic bench-style seating in an enclosed courtyard. If you don't want to leave the comfort of your vacation rental, never fear! They offer carry-out and delivery with online ordering starting at 5 pm.
Max's Italian Restaurant & Pizza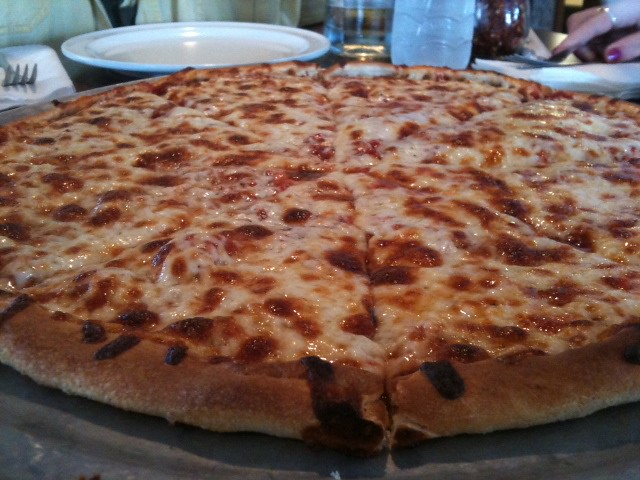 This locally owned Italian eatery is known for its New York-style pizzas. Baked in a stone oven, their pizzas come with a variety of classic toppings as well as a few unique additions.
Looking for something different? Their full menu has a variety of comfort classics and fusion flavors. Try the Figgy Pizza for a sweet and spicy option. This delicious pizza mixes sun-dried figs, mozzarella & gorgonzola cheese, honey, and crushed red pepper for an amazingly unique flavor profile.
Their BBQ Chicken and Pesto Chicken Pizzas are also commonly recommended by visitors and locals alike.
If someone in your group is in the mood for something other than pizza, Max's has a lot of options for them. They offer tons of Italian entree options and subs, pasta, paninis, and calzones.
You can satisfy your sweet tooth here with some classic Italian desserts like tiramisu and cannolis. They also have several gelato flavors available for a cool after pizza treat.
Thirsty? Max's Restaurant also boasts an extensive beer and wine menu. You can even have their adult beverages delivered to your vacation home!
Sal's New York Pizza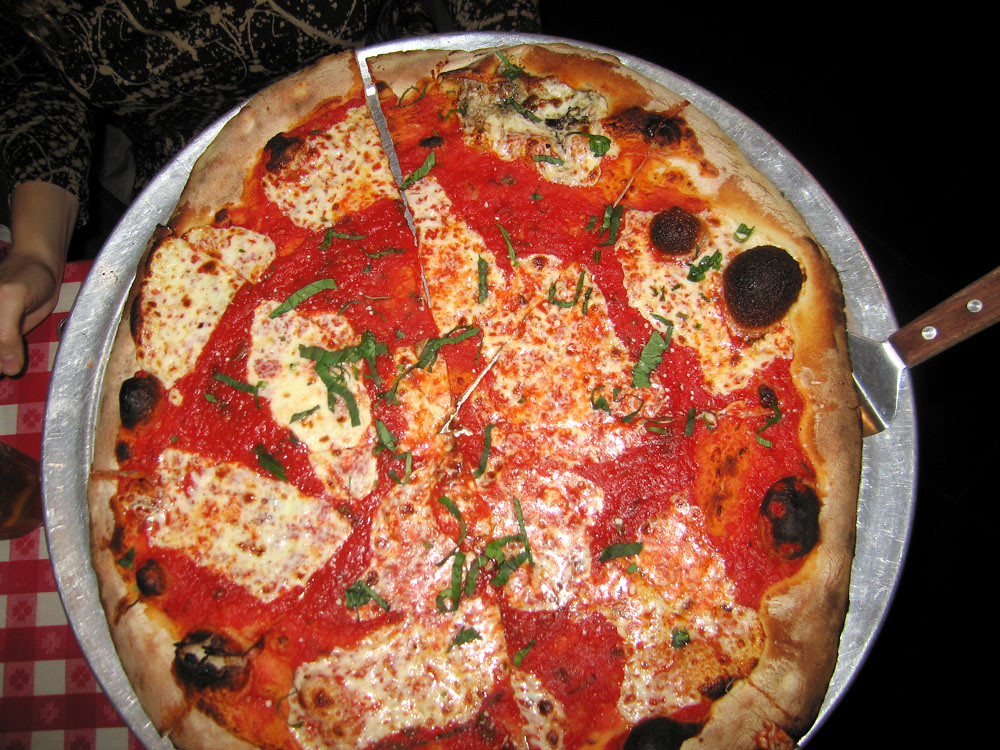 Sal's is your place if you're looking for a spot to relax while you enjoy some pizza and a cold one. Sal's New York Pizza is located off the South Virginia Dare Trail across the street from the beach. It's the perfect place to grab a beer and a bite to eat after a day of fun in the sun.

This pizza place has several TVs to catch the latest game, as well as pool and pinball tables to keep everyone busy while they wait for the main course. Sal's claims to offer something for everyone and its menu supports that claim. From sandwiches, soups, and salads to pasta, pizza, and specialty tater tots, you won't leave here hungry!

For visitors seeking that North Carolina barbeque experience Sal's offers both Carolina-style tater tots and a Carolina BBQ pizza. They also offer special event catering and family-style orders.
Dare Devil's Pizzeria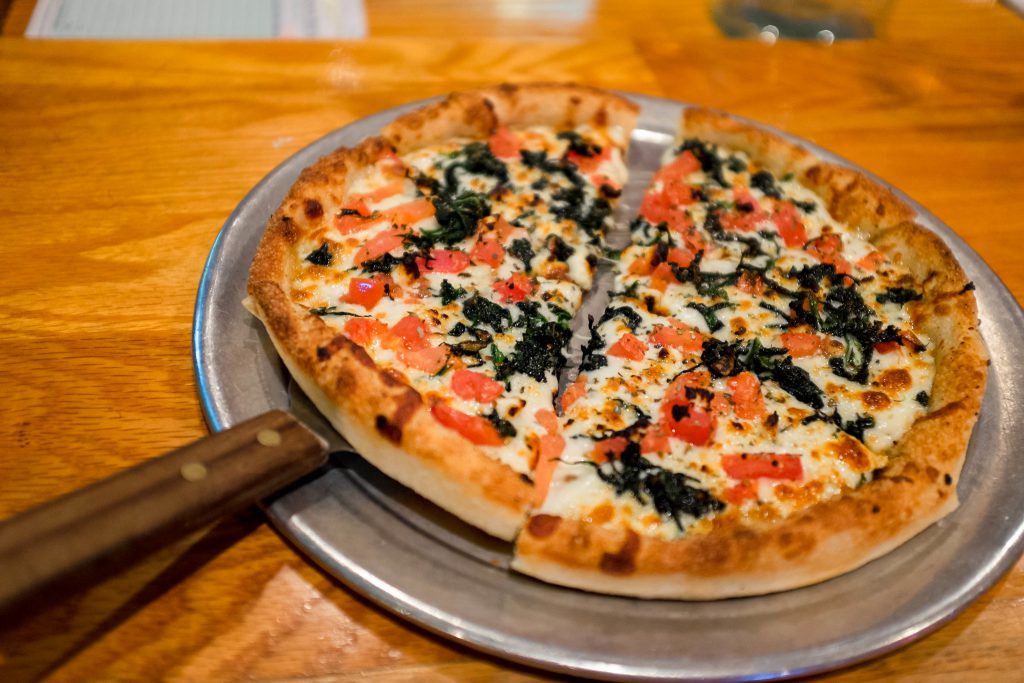 This pizza restaurant is located steps from the ocean, beside the Outer Banks Beach Club Resort. They have a variety of great pizza offerings, but the local favorite is the Crazy Greek Pizza. Topped with feta, spinach, and tomato, it's a bit out of the ordinary but delicious!
Dare Devil's Pizzeria also offers a variety of subs, stromboli, and salads. Another local favorite offered here is their chicken wings. You can get both boneless and bone-in with an assortment of heats.
This pizza spot also offers a small beer and wine selection. In addition, It operates on a takeout and counter service model, so you will need to order at the counter. There is seating inside, but it is limited.
American Pie & Homemade Ice Cream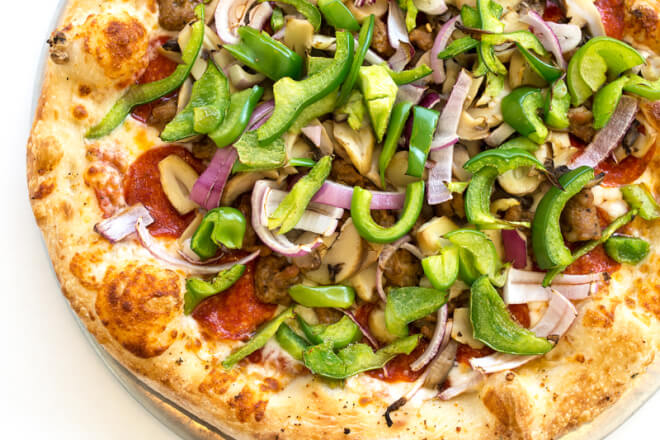 The menu for this small drive-in diner is small but mighty. You'll find plenty of options, including pizza, po'boys, and burgers.

Their Shrimp Scampi Pizza is a fun fusion of the sea and Italy. It's topped with locally sourced fresh shrimp, gooey mozzarella, roasted garlic, and fresh basil.
This spot is also known for its delicious homemade ice cream and handmade waffle cones. They have a broad range of flavors, from simple strawberry to sweet and creamy banana pudding. Flavors change daily, giving you an excuse to keep coming back!
This pizza spot is also situated just across the street from the beach. Seating inside is limited, but there is an outdoor gazebo area with picnic tables. It's the perfect spot to enjoy a slice while taking in the sights and sounds of the beach.
Colington Pizza Beer & Grill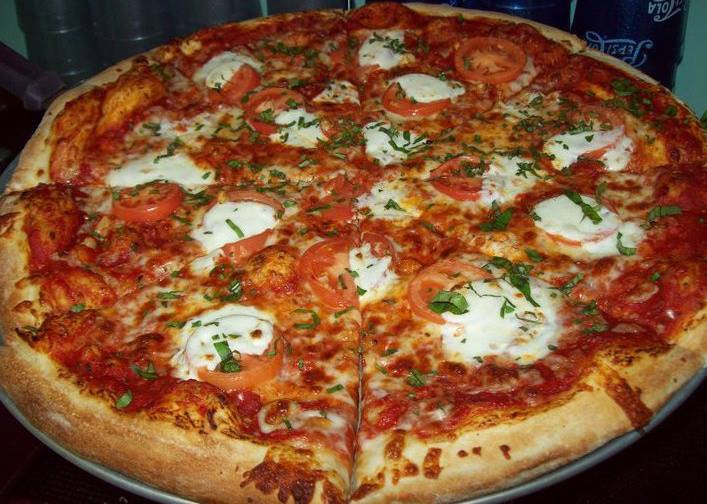 Address: 100 Colingwood Lane, Kill Devil Hills, NC
Phone Number: 252-441-3339
Menu: colingtonpizza.com/our-menu/
Open Seasonally: Thursday through Sunday, 4 p.m. to 9 p.m.
Of all the places on the list, Colington Pizza has the most quintessential beach charm. Its cozy front porch, cedar shake shingles, and bright yellow exterior give a whole pizza by the bay vibe, Blount Bay, to be exact!
Having recently reopened under new ownership, the menu for this pizza joint is still under construction. However, it currently features exciting appetizers like Beer Battered Mozzarella Sticks and CPGB fries (topped with house beer cheese, bacon, jalapenos, and green onions).
Standout entrees include The Bubba Pizza with pepperoni, roasted garlic, and gouda cheese and the simply named White Pizza with whipped ricotta, spinach, tomato, and mozzarella.

They have a good-sized indoor dining area that has recently been completely renovated. It's open and easily maneuverable if you have someone in your party needing handicap accessibility. They have also added outdoor seating so you can enjoy the salty air and sunset while you enjoy a slice of pizza at the same time.
Grab a Slice and Enjoy your Stay in Kill Devil Hills
If you're craving a slice of Americana while staying in Kill Devil Hills, this list will surely contain your perfect Outer Banks pizza! So grab a table at a restaurant or call to be delivered to your vacation rental and sit back and relax.