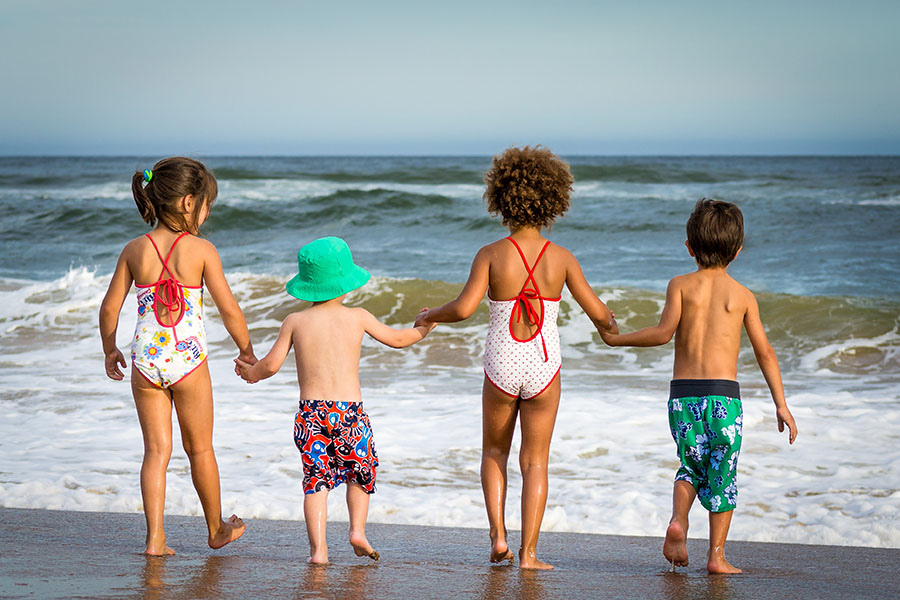 When looking for a place to travel to that is both kid-friendly and relaxing, look no further than the Outer Banks! The Outer Banks is known for its beaches, wild horses, great food, and scenery.
The best times to visit are in the warm summer months, when the beaches are at their most beautiful. Luckily, all the kids are out of school at this ideal time, so it's a perfect place to plan a vacation suitable for children of all ages. This article will detail family friendly activities, locations, and restaurants to see on a trip to the Southern Outer Banks to make traveling here simple and fun!
Nags Head Fishing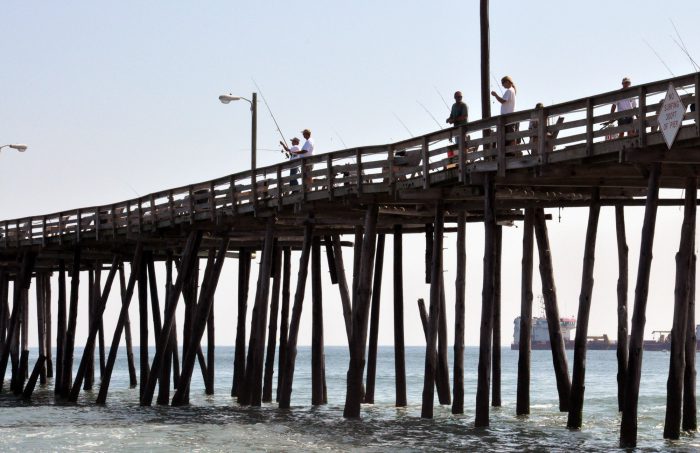 Nags head offers many piers with great fishing opportunities as well as beaches to enjoy. One recommended spot is Jeanette's pier, which offers free parking and is right next to the public beaches. There's even an educational center designed to teach about the scenery, fishing, and beaches of Nags Head. There are even children's fishing lessons offered, which makes it one of the most family friendly fishing places in North Carolina. No license is needed to fish at Jeanette's pier and rentals for equipment are available for first timers at the tackle shop! Enjoy the day relaxing on the beach or fishing, and afterwards grab a bite to eat at Jeanette's before heading back to the vacation rental. If in need of a more private experience, feel free to book a charter online and take the whole family out on a fishing boat for the day. Just also be sure to pack the sunscreen, as the reflective nature of the water can give off some harsh sunlight in the summer.
Kill Devils Hill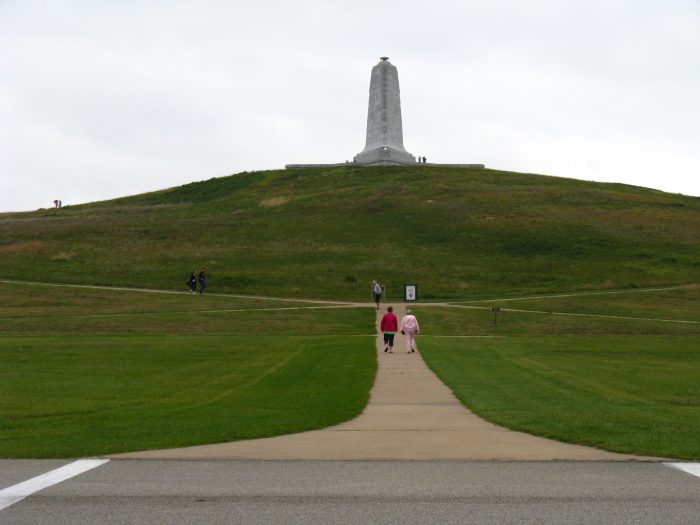 Kill Devils Hill is a great place to spend a day with the kids. Professor Hacker's Lost Treasure Golf is a great option for family-centered fun. 18 holes provide a few hours of fun for the whole family. Get ready for mountains, boats, and even a mining car that drives to the first hole! Finally, stop in at the paint-your-own-pottery store, Glazin' Go Nuts, which allows commemoration of any Outer Banks trip in handmade pottery and melted glass. There is truly no better souvenir than one made by hand by locals in the OBX.
Hatteras Lighthouse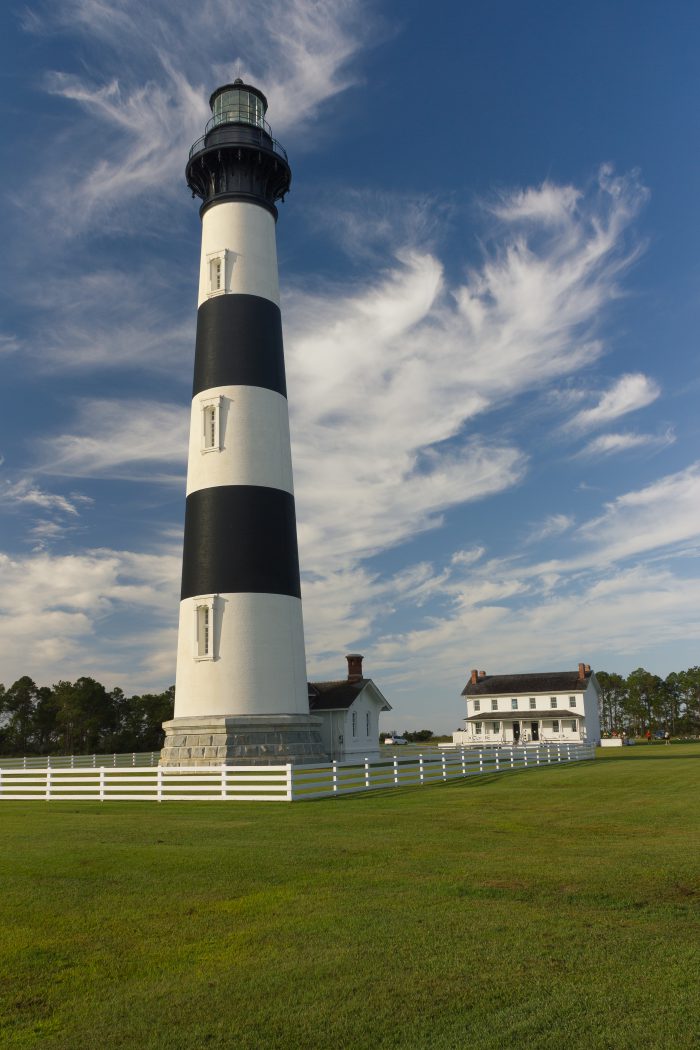 While the lighthouse is fairly south of the rest of the activities on this list, it is certainly worth the journey. One of the most beautiful lighthouses on the east coast of the United States, the spiraling pattern is not one to be missed. Couple that with some great in town restaurants with kid friendly options and a coastline view and the Hatteras Lighthouse makes an excellent day trip before heading back to a gorgeous vacation rental for the night. Stop in to Dinky's Waterfront Restaurant nearby for some classic American eats and great seafood for dinner or take a stroll through the Diamond Shoals fish market and restaurant if the kids are feeling adventurous and want to try some fresh sushi! If the lighthouse isn't enough for a full day excursion, plan to spend the latter half on the beach soaking in sun rays and enjoying the atmosphere of the Hatteras beach community.
Alligator River National Wildlife Refuge
The Alligator River National Wildlife Refuge is a 152,000 acre preserve home to a variety of animals and species perfect for kids to watch in their natural habitat. The preserve offers tours down the river and depending on the age of the child travelers, the whole family can opt for a kayak ride. Kayaks are the best way to get close to the elusive gators the park is known for without disrupting their habitat with excessive noise. Luckily, the gators are relatively shy and non-aggressive, so parents don't need to be concerned about little ones on this journey. Other wildlife that are commonly found in the park include: black bears, deer, otters, red wolves, and a large variety of bird species, among them swans and quail. Definitely a highlight for young and old animal lovers.
Roanoke Island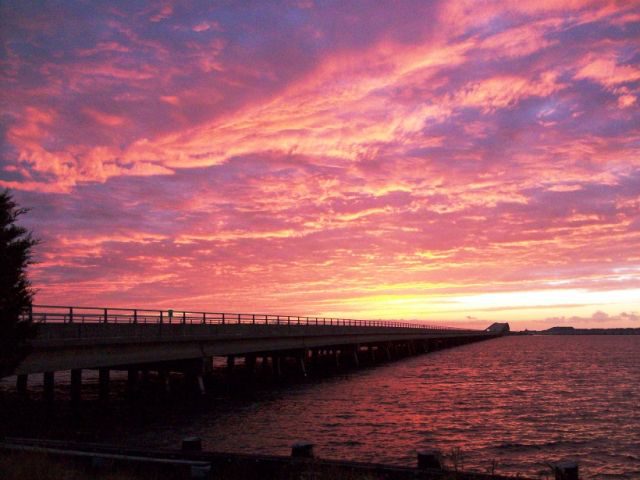 Roanoke Island is a great stop on any trip to North Carolina. Shrouded in mystery the story of the islands lost colony is one that can captivate the imagination of any child. Another great thing about the island is there is plenty to do. Spend the day in the Elizabethan Gardens looking at lovely flowers. On Wednesdays there is even a story-time in Odom Hall located in the garden, where children have the opportunity to listen to a garden-themed story before participating in a hands-on activity at no additional cost. There is even a discounted rate for entry for children beyond the usual $9 fee. At night, take the children to experience the lost colony play, which takes place in Manteo at an outdoor theater. The play features 200 actors, great music, and is the second-longest running historical outdoor drama. There are two one hour acts with an intermission, perfect for children with limited attention spans. Just beware that there are some loud noises during the play that could be problematic for very young children. Arrive at 6:30 PM to have enough time to buy tickets and get settled!
Hatteras Horseback Riding
While in the Outer Banks, horseback riding is a must. It's one of the only places where wild horses are happy to run the beach, but the tame horses are just as nice. In Hatteras, it is possible to see the lighthouse, Hatteras Inlet, Ocrakoke Island, and the Pamlico Sand all from the back of a horse. The family plan offers a great value for children and parents to ride together. Paying for two horses on the beach for an hour with the ability to switch riders at any time is great for children who might be nervous for their first ride. All the horses are friendly and tame and the company is great with making additional accommodations for both children and the elderly. They truly want everyone to just have a great time, regardless of prior ability. An excellent opportunity to bond as a family, this horseback riding adventure is one that any child will not soon forget!
Kitty Hawk Restaurants
When searching for somewhere to eat, Kitty Hawk has everything vacationers crave. All the restaurants have kid friendly options, as well as great dishes for more discerned palettes. Of course the first recommendation has to be barbecue, and High Cotton is where it's at. The restaurant boasts slow cooked Carolina-style barbecue cooked with Hickory coals and slowly smoked for tender meat and a meal not soon forgotten. But that isn't all Kitty Hawk has to offer. They have a tropical option in Barefoot Bernie's Tropical Grill and Bar with food inspired by famous beaches all around the world. There is truly something for everyone, especially the little ones on their extensive menu. And of course, there is always Spanky's Grill, for a quick and cheap bite to eat. They've been rated as having some of the top burgers and dogs in all of North Carolina for the past three years, and the prices can't be beat!
Wright Brothers Memorial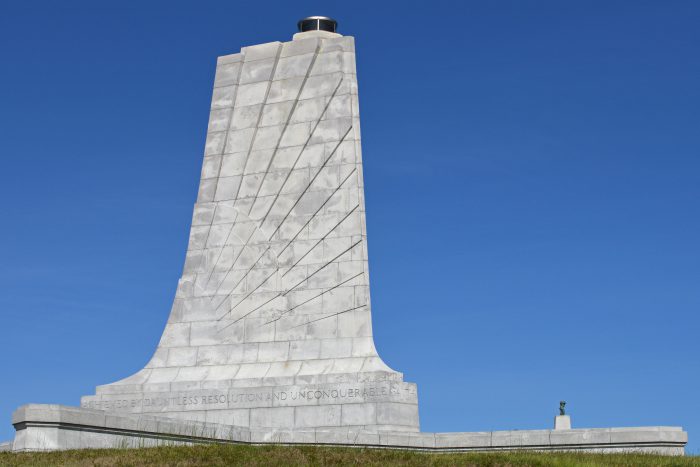 Children will become enamored with the story of the Wright Brothers. Two brothers originally from Ohio who made the coast of North Carolina their home while working on a functional glider. They spent three years in Kitty Hawk working on the right design to get their bicycle glider to fly. Finally designing the Wright Flyer I with a four-cylinder engine, Orville Wright was able to fly for 12 seconds. It was the first powered human flight. The Wright Brothers memorial shows children and adults alike the story of the Wright brothers and their historic flight. The monument includes a visitors center, museum, and markers to show the length of that first flight. And maybe the best part: it is free for children under the age of 15!
Beaches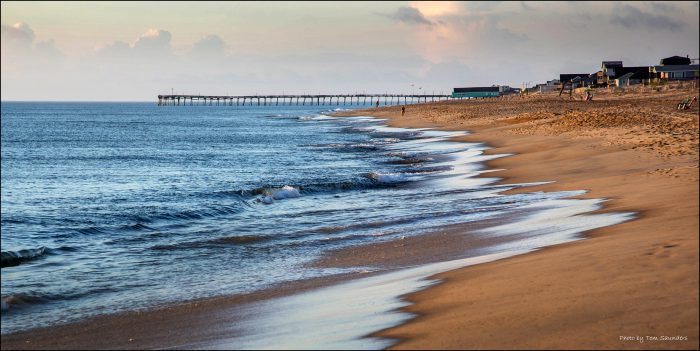 The Outer Banks is known for its beaches. After exploring all that the islands have to offer, definitely stop by one of the famous beaches. Kitty Hawk is a great place to relax for a day, combining a traditional village, beach town, and woods all in one. Plenty to explore just walking around town, or simply bask on the beach and hit up some of the great restaurants previously mentioned for an excellent lunch. The kids can have a great time splashing around in the water and making sand castles. Another great beach is located in the town of Rodanthe, which offers great conditions for kite and windsurfing as well as other watersports. Definitely a great find for anyone looking for an adventure, although it is recommended only for older children.
Sweetgum Swamp Trail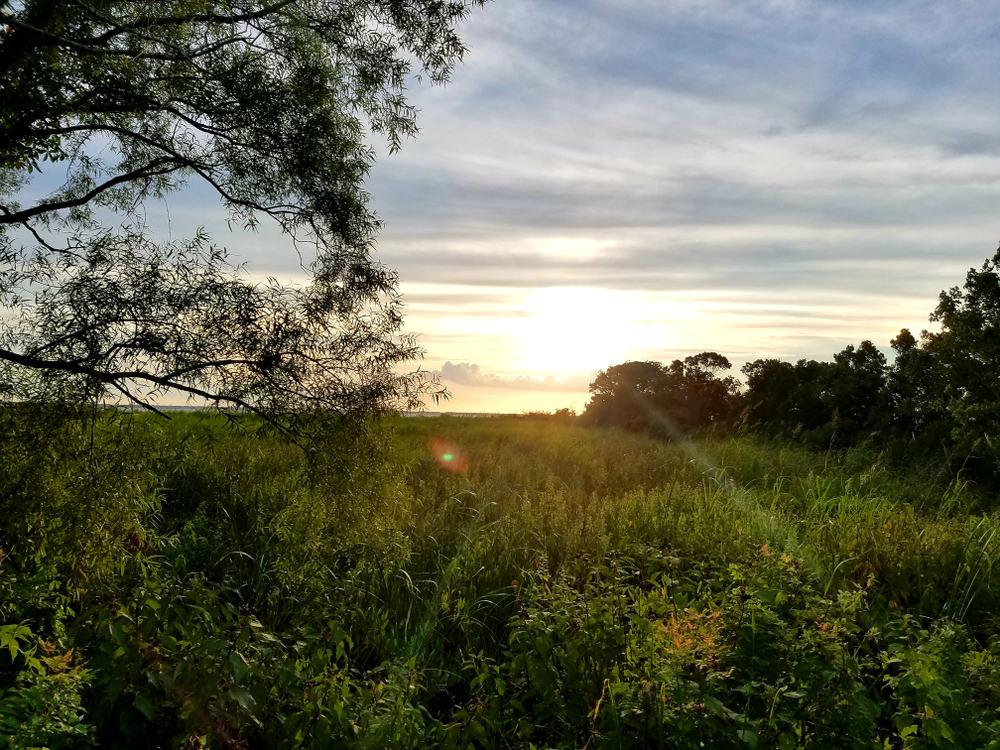 For children and parents in need of more outdoor activity and adventure, the Sweetgum Swamp Trail is right up their alley. Located in the Nag Head Woods Preserve, this popular trail is a challenge for people with minimal hiking experience. Experienced hikers find it to be a breeze. Exploring the route can be an excellent adventure for children, as they will be party to beautiful views of the natural parts of the Outer Banks. The trail is about five miles long and well-worn through the forest with some signage along the way, but no amenities directly on the route. For this hike, make sure to bring high energy snacks and water to refuel along the way and stop for a breather whenever necessary. Also be sure to reward the kids with ice cream at Scoop's Ice Cream Parlor afterward for a job well done because this trail is definitely energy-intensive! It's a great place to go out into nature and enjoy the serenity of a quiet day hiking through the woods.
Take this list along on any trip to the Outer Banks and it is guaranteed that a great time will be had by all. Whether it's learning about the history of the island, relaxing and fishing on the beautiful coastline, or eating at top North Carolina restaurants, this place has something for everyone! Start planning a vacation today and book a great vacation rental to go home to at night after each days adventure.