Pea Island National Wildlife Refuge is located in the chain of islands known as the Outer Banks barrier islands, about 10 miles south of Nags Head, North Carolina, and adjacent to the Cape Hatteras National Seashore.
This sanctuary for wildlife has made its mission to combine the protection of the species within its boundaries with public access for those who want to visit, photograph, and study there. With almost no buildings (except for the Visitor's Center), the refuge is a quiet place to connect with a significant number of wildlife species, commune with nature, and experience the peace, beauty, and majesty of an ocean-adjacent habitat.
An Amazing Wildlife Sanctuary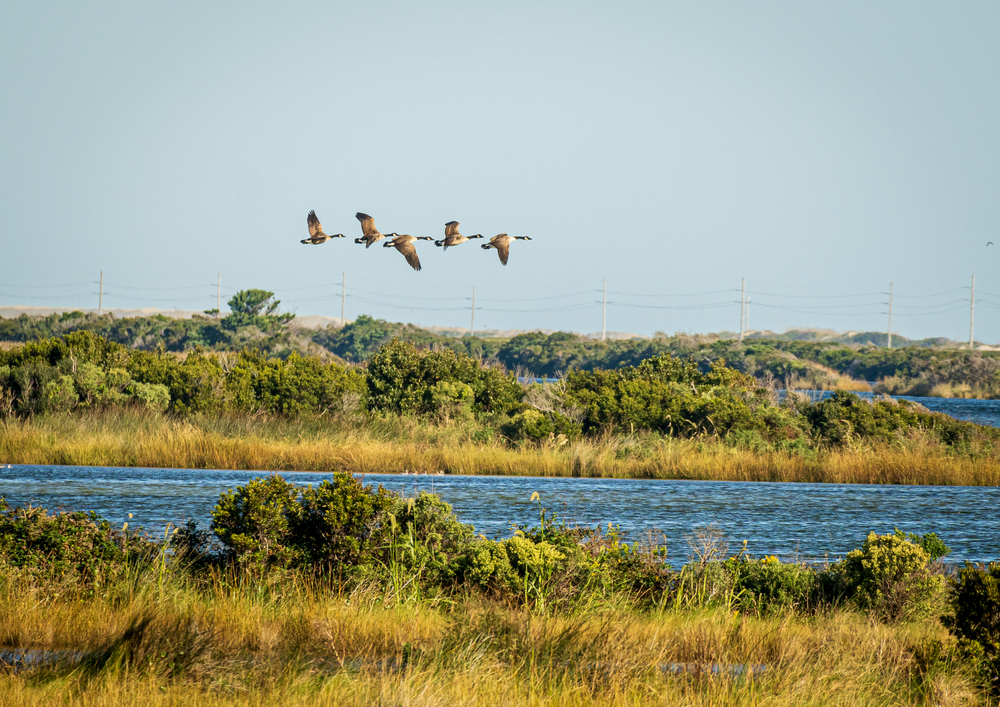 You may choose to visit the area by taking NC Highway12 south from Nags Head to Cape Hatteras. This route will take you right through the Pea Island Refuge, entering just as you cross the Herbert C. Bonner Bridge. The entire refuge encompasses over 30,000 acres, and all but just over 5,800 acres are water-based. The thin strip of land is about 13 miles long and varies from just over a half-mile to just over a mile wide.
The Pea Island National Wildlife Refuge contains a wealth of over 350 species of waterfowl and shorebirds (including many raptors), 25 species of mammals, 24 species of reptiles, and a very small number of amphibians (primarily because the saltwater environment is not as amphibian-friendly). For bird watchers, this location is especially important because it serves as a stopping point for many migratory species.
It is one of the more accessible wildlife areas because, for those concerned about accessibility, a great deal of the scenic vistas can be seen from your vehicle. Even with the Atlantic Ocean to the east, there are many small ponds and saltwater marshes that are close to the road. These can offer vehicle passengers a glimpse of many species of birds, including terns, egrets, ducks, white swans, or Canadian snow geese near where the water meets the land. In early spring, you may even spot white pelicans as they make a seasonal appearance.
How to Best Experience the Refuge
Stop by the Visitor's Center
If you choose to experience the refuge in a more up-close manner, stop by the Pea Island Wildlife National Refuge Visitor's Center, near Irene's Inlet, on Highway 12. Standard hours are 9:00 am to 4:00 pm daily, but check their official website for any possible closings. Located about midway on your trip through the refuge, the center has public restrooms, so it's a great place to take a rest stop.
You can get additional information about the animals and plant life visible in the refuge for the time of year you're visiting and ask questions to any of the helpful, friendly volunteers that staff the center. You can also visit the gift shop and purchase a memento of your visit, with the proceeds from sales going to further conservation efforts at the refuge.
Hit One of the Trails
Also located close to the center are the North Pond Trail and the Salt Flats Trial.
The North Pond Trail winds through marshy areas and near a pond where freshwater turtles can be observed. The wooden boardwalk will take you to three observation platforms and a two-story observation tower. Even if you forgot your binoculars, you can still see plenty of wildlife up close by using the mounted binoculars on all observation platforms. Informative panels provide details on the kinds of wildlife that frequent the area at different times of the year. This is an excellent place to bring your camera and zoom lens to capture residents of these birding grounds. Peregrine falcons and snowy egrets are frequent visitors to this marsh area.
The more rustic Salt Flats Trail is often less occupied and gives visitors the experience of more solitude along with the beautiful scenic vistas.
Enjoy Some Peaceful Rest
If there is an area that you find particularly beautiful, or you just want to sit for a while and enjoy the solitude, you can take out your beach chair and simply observe the wildlife around you.
Because of its secluded, pristine trails through undeveloped nature, the Pea Island National Wildlife Refuge is a part of the "Charles Kuralt Trail", which includes many North Carolina trails that preserve natural habitats as sanctuaries for wildlife species.
This is a great time for some meditative patience with your camera at the ready. Chances are you will find a lot of subject matter for some beautiful nature photography.
See the Area by Water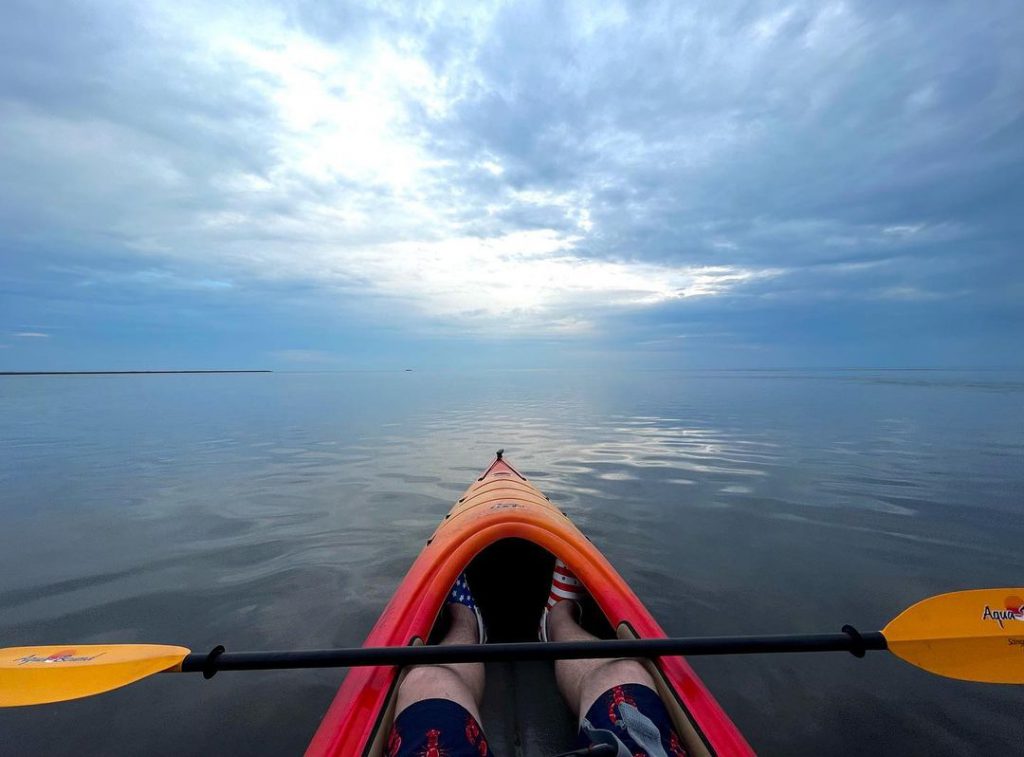 For another breathtaking view of the area, consider taking a kayak through the saltwater canals and sound borders along the refuge. The ponds are off limits to all vessels, but there is still plenty of water to cover for kayakers.
You can bring your own kayak or canoe, or rent one at local companies in Rodanthe or Nags Head. Many rental companies also offer wildlife tours in the area. If you bring your own kayak or canoe, you can launch at New Inlet, a small parking area on the sound side of the island, about six miles south of the Bonner Bridge.
There is a boat launch and once you're in the water, an easy way to access the sound. This is a small launching point and it is not usually crowded, but be patient and respectful of the area.
Things to Know Before Your Visit
The Best Season to Visit
Like any wildlife sanctuary, the variety of species you will see can be seasonal. Visit the website of the Pea Island National Wildlife Refuge to check on migratory bird patterns and weather conditions when planning your trip.
Events at Pea Island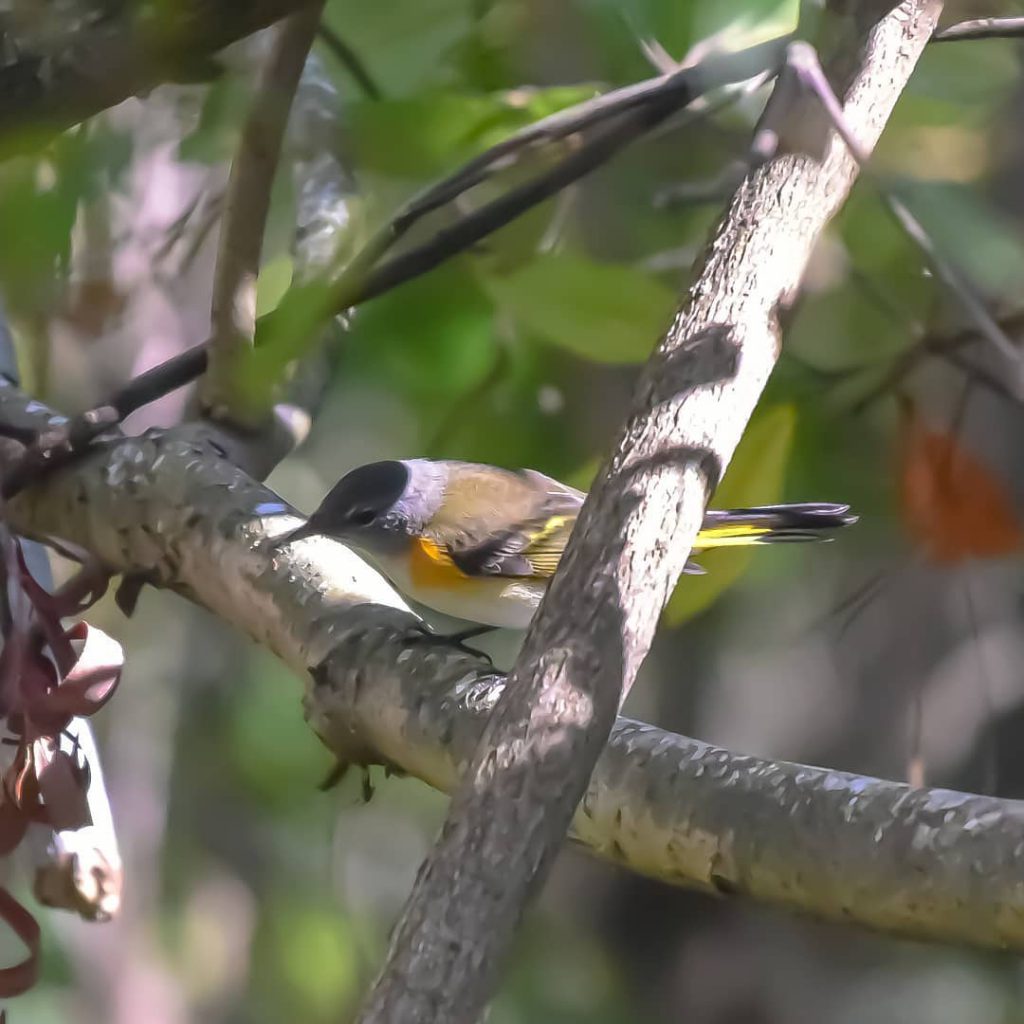 Pea Island is home to a number of events that celebrate the diverse wildlife within its boundaries. Most times of the year, you can take part in a guided bird walk through the refuge, or a weekly turtle talk that describes the various species of turtles there, like loggerhead sea turtles. There are also educational sessions by wildlife services targeted especially at children. Most of these programs last about an hour and take place in the morning or afternoon.
In June, the refuge is home to the annual Crabbing Rodeo. Children (of all ages) use a hand-held fishing line with bait attached to catch as many crabs as possible within a three-hour span. The friendly competition rewards everyone since participants get to take home a tasty bucket of crabs. In the past, as many as 500 individuals have participated with plenty of volunteers on hand to help with insider tips. The event is free, but participants need to bring their own drinks and chairs.
Perhaps the largest event at the refuge is the Wings Over Water festival. Birders from all over the world come to Hatteras Island to enjoy a week's work of activities, from guided bird tours, to expert-led sessions on nature photography. Kayak expeditions and guided strolls through more remote wildlife trails within the refuge make for an exceptional wildlife viewing opportunity.
Ever-Changing Vistas
Every time a storm passes through this area, some of the topography in the refuge may change. Be sure to stay in touch with official websites and the visitor's center to get current information on conditions in the refuge.
This is the perfect chance to slow down and stay alert for the variety of animals you may see as you travel along the shorelines. There are many areas to pull off NC Highway 12 on the sound side and the ocean beaches to stop, stretch, and take in the view. When pulling off, be sure to park well clear of the highway and any bike ramps.
Park only in hard-packed grass, flat areas. Getting stuck in the island's soft sand will put a damper on your trip!
Important Safety Tips
If you plan to visit in the summertime, late spring, or early fall, be advised that you will encounter some wildlife that can be a real nuisance — bugs! Before taking any trails near marshy areas (which could be just about anywhere), you'll want to protect yourself with some bug spray.
Wearing sturdy shoes with closed toes is advisable for walking trails. You may encounter some thorny cacti or vines along your walk and even if your feet get hot, they will be protected.
You may also encounter snakes along the North Pond and Salt Flat trails. A good rule of thumb, if this happens to you, is to give the snakes a wide berth. After all, this is their home.
Enjoy the Beauty of Nature
Finally, don't forget your camera! Whether you are an experienced shutterbug, or never miss a chance to capture the moment with your cell phone, there will be many opportunities to document the beautiful sights you will encounter. Seasonal plant life and migrating wildlife will give you photos to remember what a special place the Pea Island National Wildlife Refuge is.
Take It Slow at Pea Island National Wildlife Refuge
For all nature lovers, a visit to the Pea Island National Wildlife Refuge in the Outer Banks is a must. A short drive from your vacation rental home, it's a really great day trip to make. Take a break from the beach and instead see what else the North Carolina coast has to offer.