The Outer Banks brings in thousands of visitors each year due to its beautiful beaches and breathtaking view. The island getaway is not only a great place to escape to when you're in need of a vacation, but it's also a perfect place to come if you are interested in history. The island has several historical landmarks as well as museums that history buffs will love. With so many different areas to explore, it can be overwhelming. However, we have made a list of our favorite things to do and attractions to visit in the Nags Head area.
Barrier Island Aviation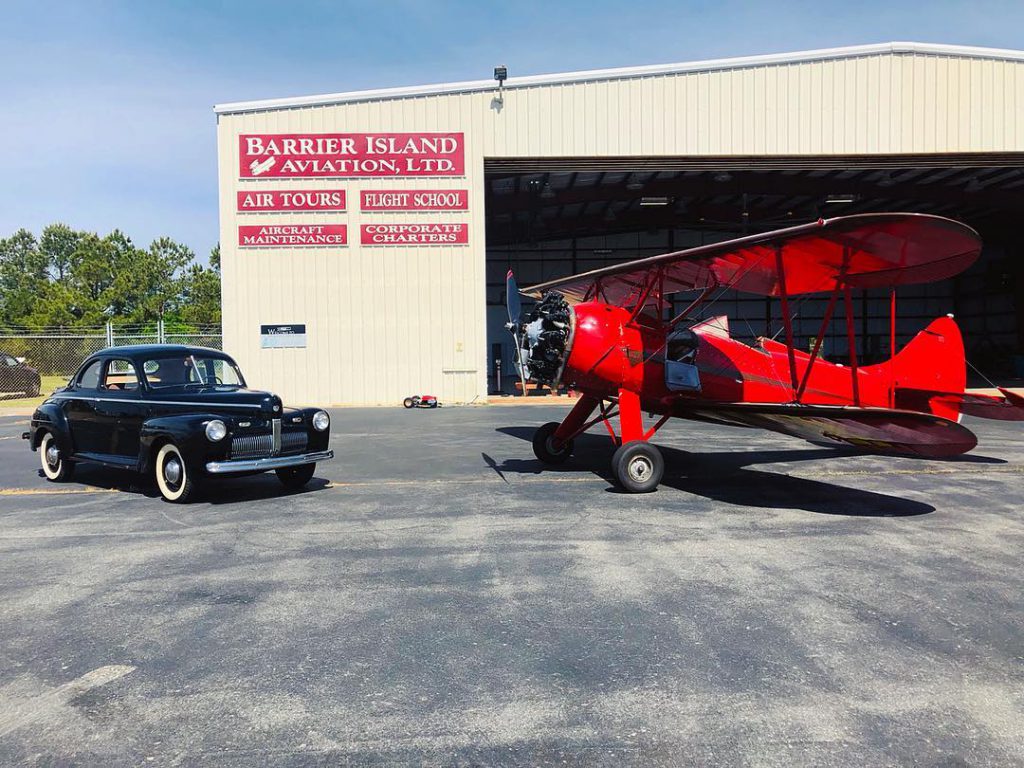 Soar over the Outer Banks in a 1942 open-cockpit biplane or Cessna 172. Take in views of the ocean from the air. You will fly over dolphins, sea turtles, shipwrecks, The Bodie Island Lighthouse, and the Wright Brothers' Monument. The flight takes off from the Dare County Regional Airport in Manteo, right past the North Carolina Aquarium.
Address: 407 Airport Rd, Manteo, NC 27954
Bodie Island Lighthouse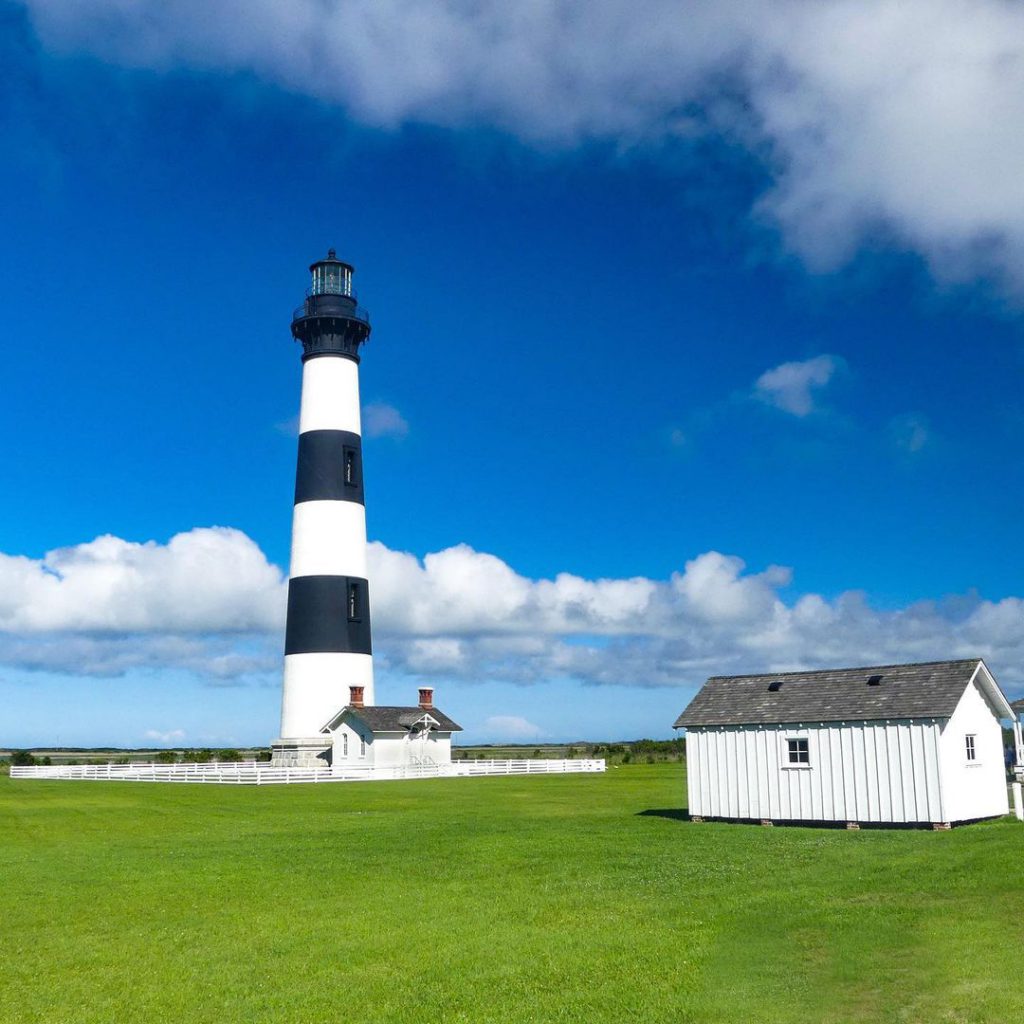 Experience the Outer Banks from a new altitude. At the boggy Island lighthouse, you can climb the lighthouse at your own pace as you're taking the panoramic views. View the breathtaking Atlantic Ocean and Pamplico sound. Spend the day exploring the waterfront and then had to The Lighthouse for sunset.
Address: 8210 Bodie Island Lighthouse, Nags Head, NC 27959
Causeway Watersports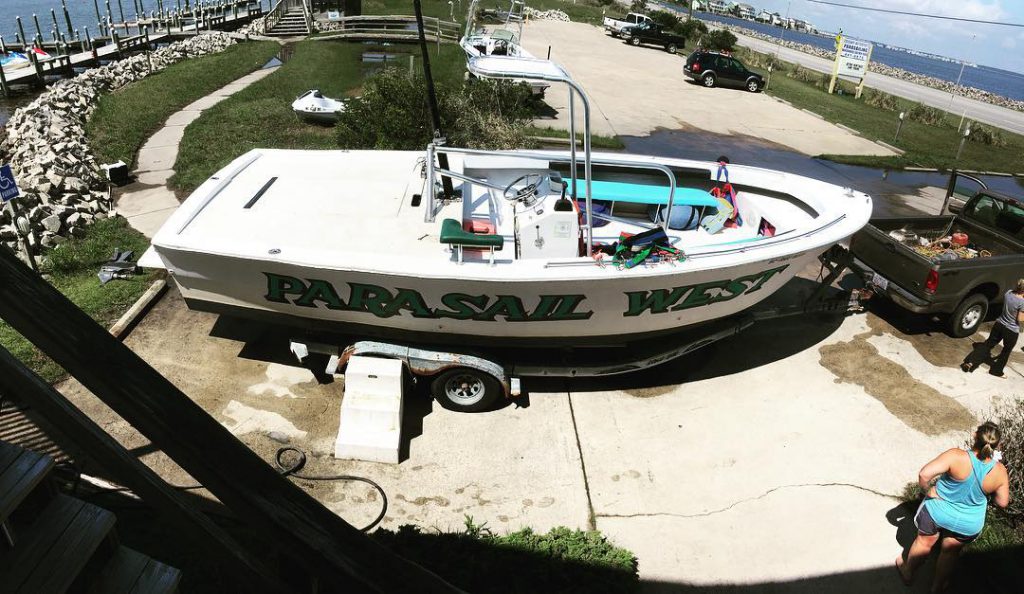 For those looking for an ocean thrill check Out causeway Watersports. Soar above the ocean in a parasol or rent a wave runner and shred through the waves. The banana boat ride out to the parasailing will give you an opportunity to look for animals in their natural habitat. Rent kayaks for kayaking the oceanfront try your hand at hang gliding. Or The views from the parasail will make you never want to leave the Outer Banks.
Address: 7649 S Virginia Dare Trail, Nags Head, NC 27959
Dowdy Park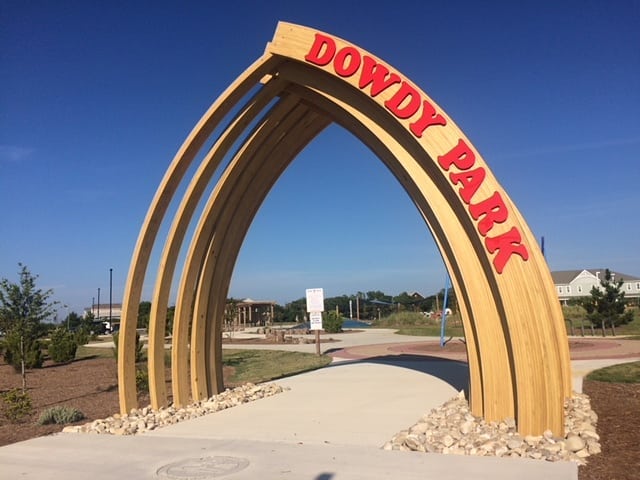 Take a play break for the small ones at this wonderful park. Watch your kids run up and down the hills as they jump from swing to swing. The Foam shaped mountains or a great workout and wave to get all of your children's energy out before bed or naptime. The playground is equipped with safety equipment and is well-maintained.
Address: 3005 S Croatan Hwy, Nags Head, NC 27959
Farm Dog Surf School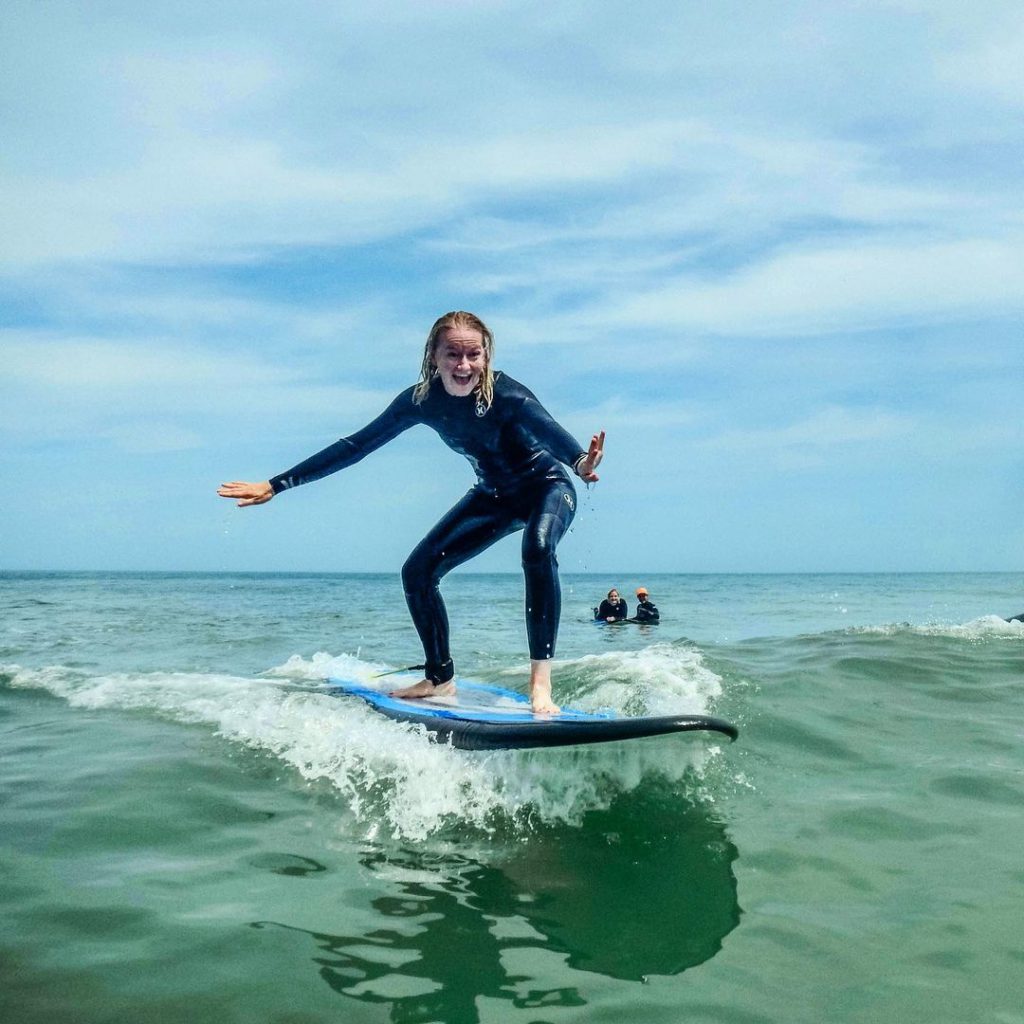 At the farm dog surf school, people of all ages can experience what it's like to be a server for a day in the Outer Banks. With locally trained professionals, learn Exactly what it takes to be a surfer. All trainers are NSSIA certified and they offer private and group training available.
Address: 2500 S Virginia Dare Trail, Nags Head, NC 27959
First Flight Adventure Park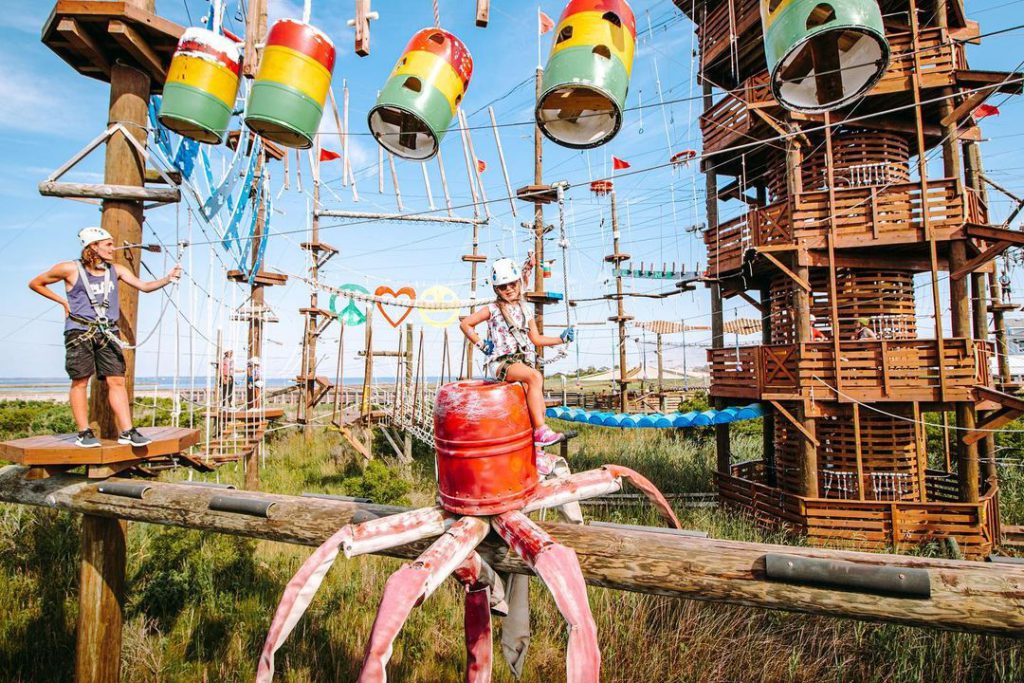 For the adrenaline junkies in the group make sure to check out First Flight Adventure Park. The park is designed for the ages 6 and up. There are several different ropes courses and each course is a different level. You can come with the whole family for a thrilling adventure and test your mental and physical limits. There are 42 different obstacle courses and 6 different ziplines.
Address: 6716 S Croatan Hwy, Nags Head, NC 27959
Ghost Tours Of Outer Banks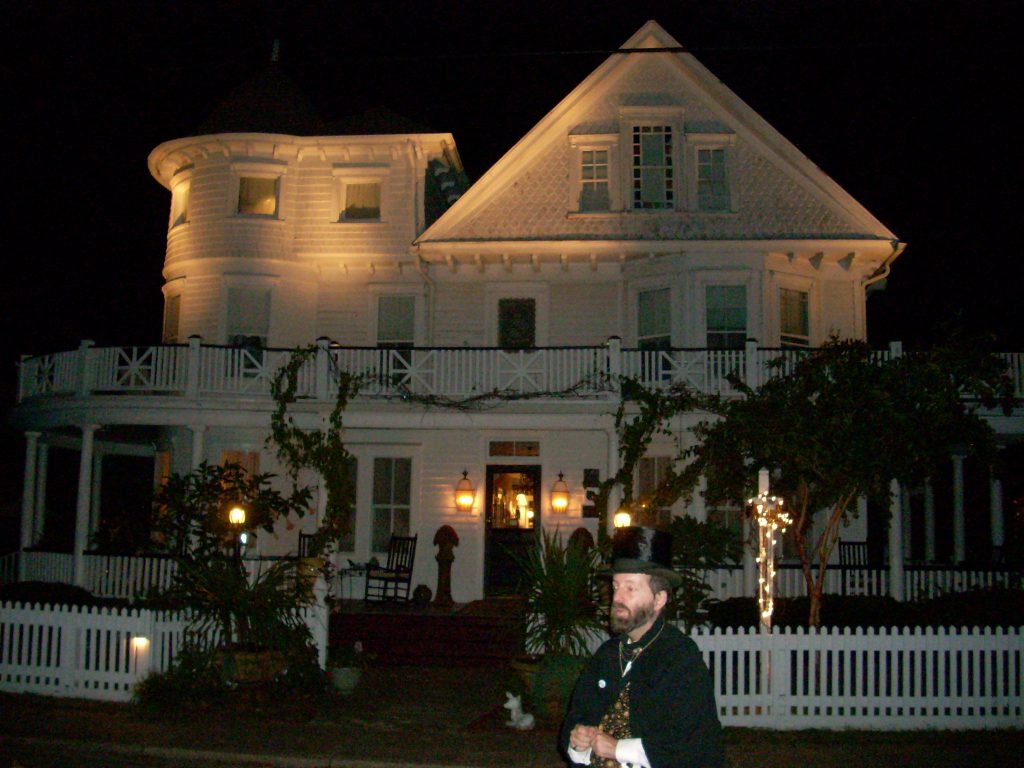 For those looking for a bit of a thrill check out the ghost tours of the Outer Banks. Solve a mystery like the graveyard of the Atlantic or who was Blackbeard's true partner in crime. Make sure to bring your camera so you can discover the haunted Manteo. The tour is an hour and a half long and it is an easy walk with several stops along the way. Hear the mystery of the shipwrecks or the truth about the last light.
Address:105 Sir Walter Raleigh St, Manteo, NC 27954
Jennette's Pier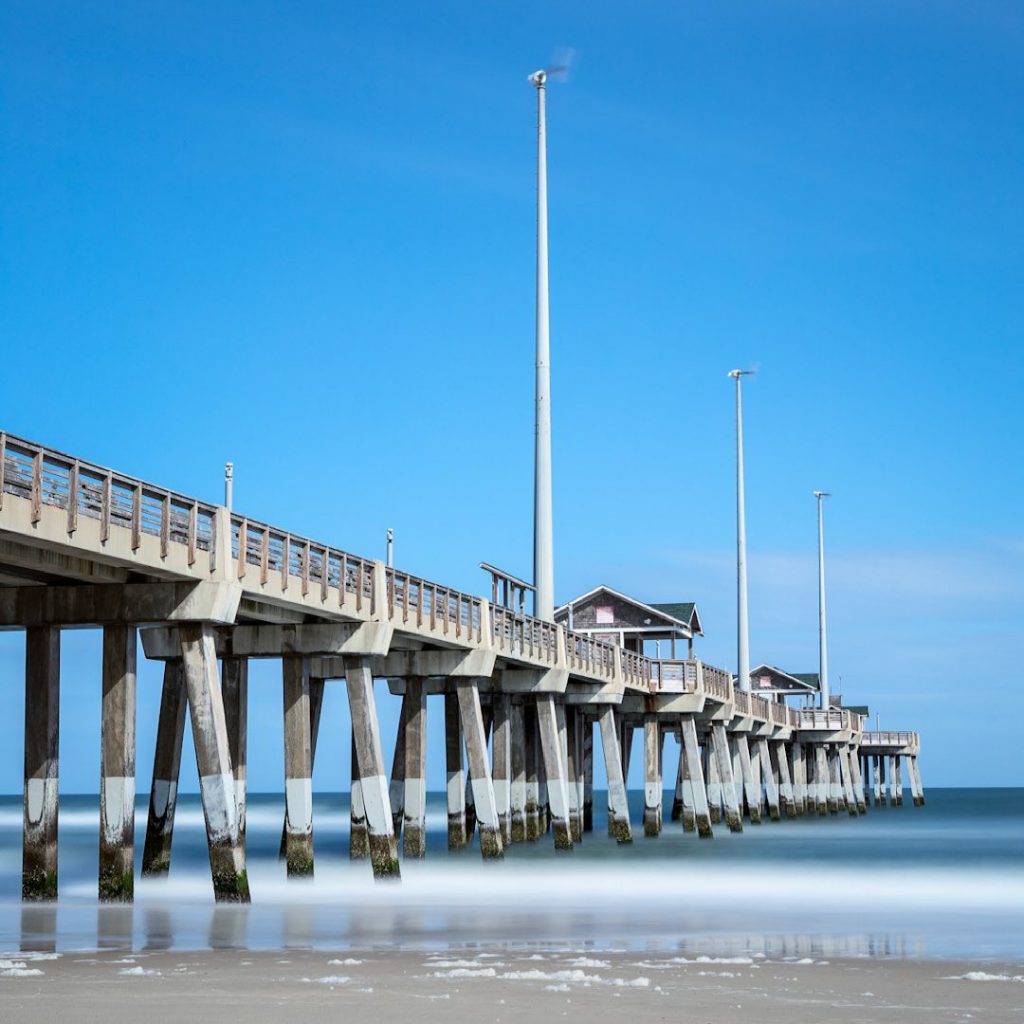 Jennett's Pier is the longest public pier located in North Carolina. Explore over 1000 feet of the pier while meeting anglers, and many others. You can look over the edge and spot all sorts of wildlife from pigfish, flounder, to dolphins and sharks. The pier features a 16,000 square-foot pier house that offers many shops, refreshments, and any tackle needs you may have.
Address: 7223 S Virginia Dare Trail, Nags Head, NC 2795
Jockey's Ridge State Park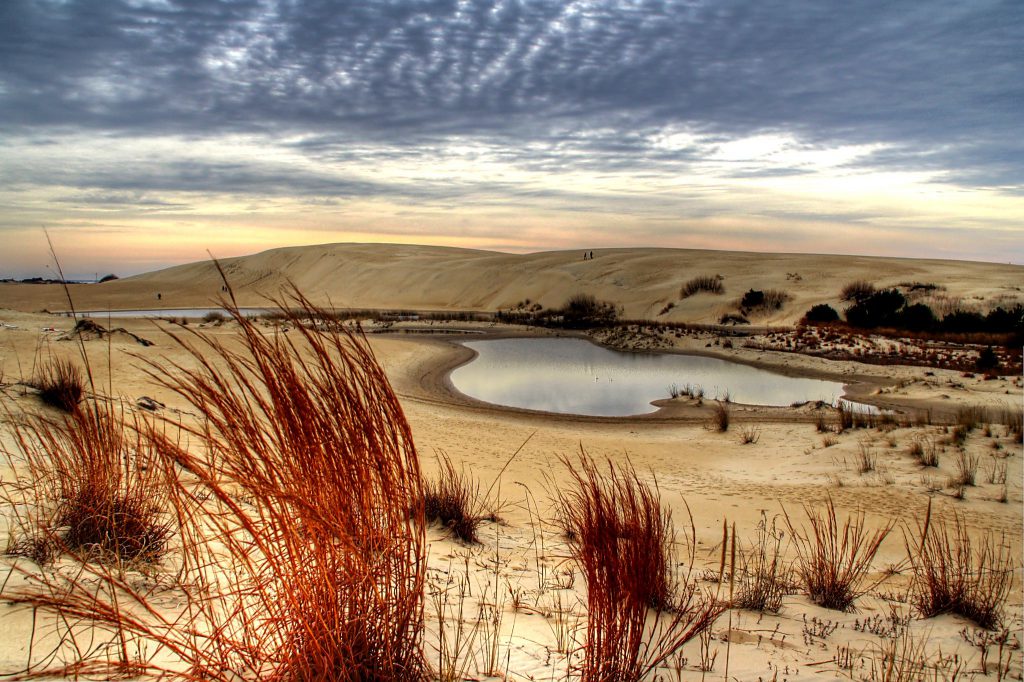 Jockey's Ridge State Park has the tallest, natural sand dune system on the East coast. The state park is one of the more significant landmarks on the OBX. It is free to visit and you can explore the dunes at your own pace. Enroll in hang gliding school or explore the visitor center. You can learn about ecology or about the local wildlife as you embark on your adventure.
Address: 300 W Carolista Dr, Nags Head, NC 27959
Kitty Hawk Kites- Dolphin Tours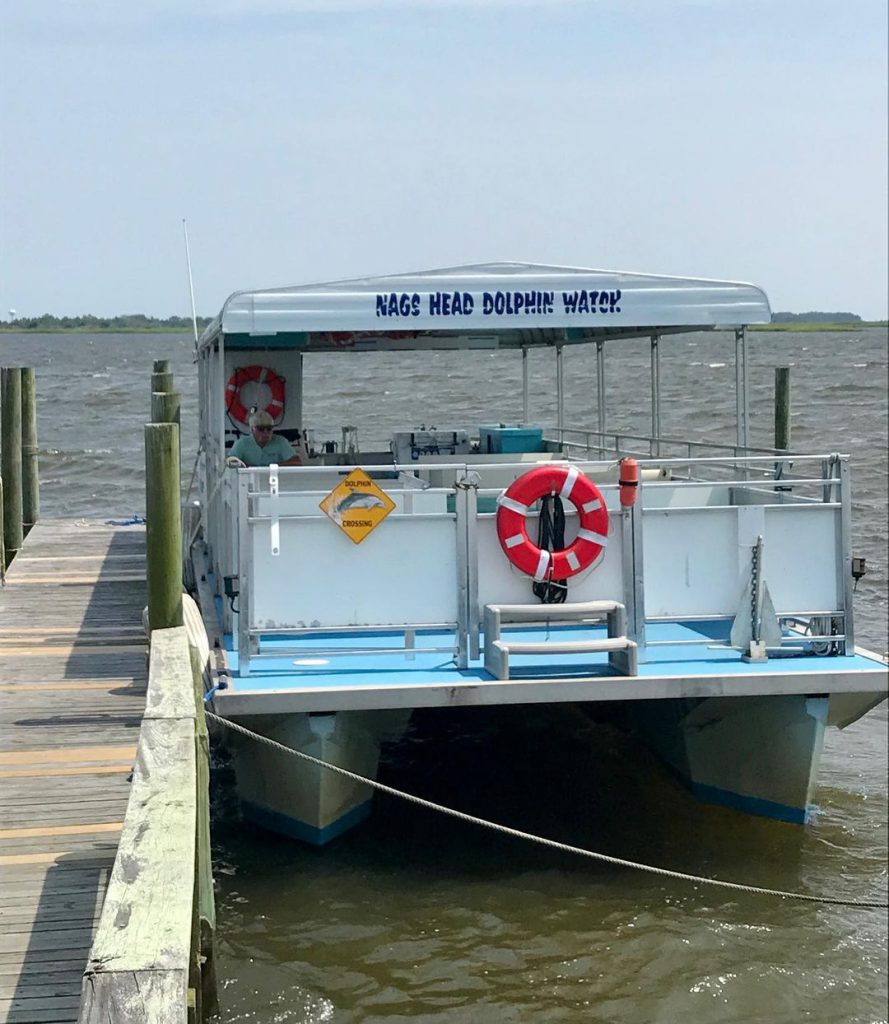 Take a trip out on the Atlantic ocean and search for the beautiful bottlenose dolphins. Experience what it's like to be a biologist for a day as you search for these dolphins as a part of their research. Embark on a 40 foot covered pontoon boat departing out of the Roanoke Sound, This two-hour excursion will have you wanting to come back for more.
Kitty Hawk Kites Hang Gliding School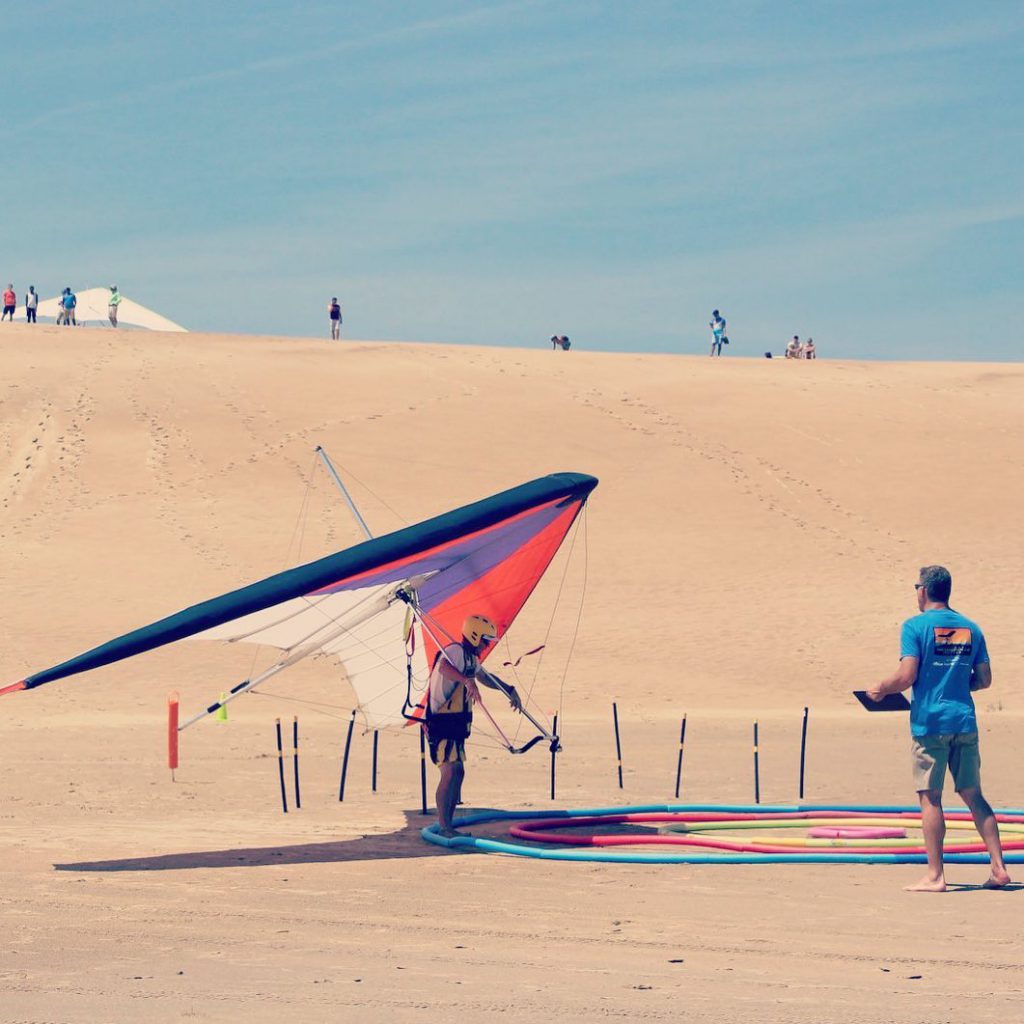 With locations all across the Carolina Coast, hang gliding school has become quite a popular attraction in the Outer Banks. Learn how to hang glide on the island first took flight. Kitty hawk kites hang gliding school Offers not only to hang gliding lessons but rentals from surfboards, kayak paddle boards and skim gear. You can also find the latest sportswear and footwear at the Kitty Hawk surf company.
Address:302 Carolista Drive, Nags Head, NC 27959
Kitty Hawk Watersports- Banana Boat Rides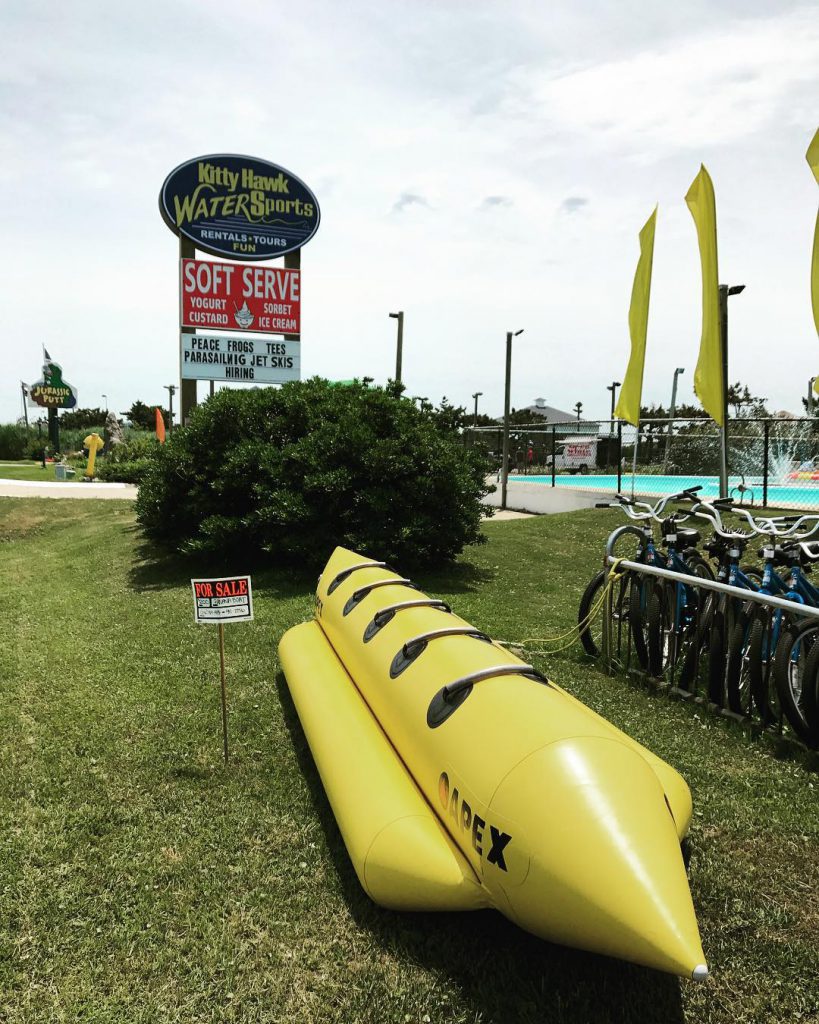 For those who want an ocean thrill but don't want to be 100 feet up in the air check out a banana boat ride. With the perfect conditions to attract groups of dolphins in Outer Banks waters, this will be a ride of a lifetime. This guided tour that's around two hours might be the favorite part of your trip.
Address: 6920 S Croatan Hwy, Nags Head, NC 27959
Kitty Hawk Water Sports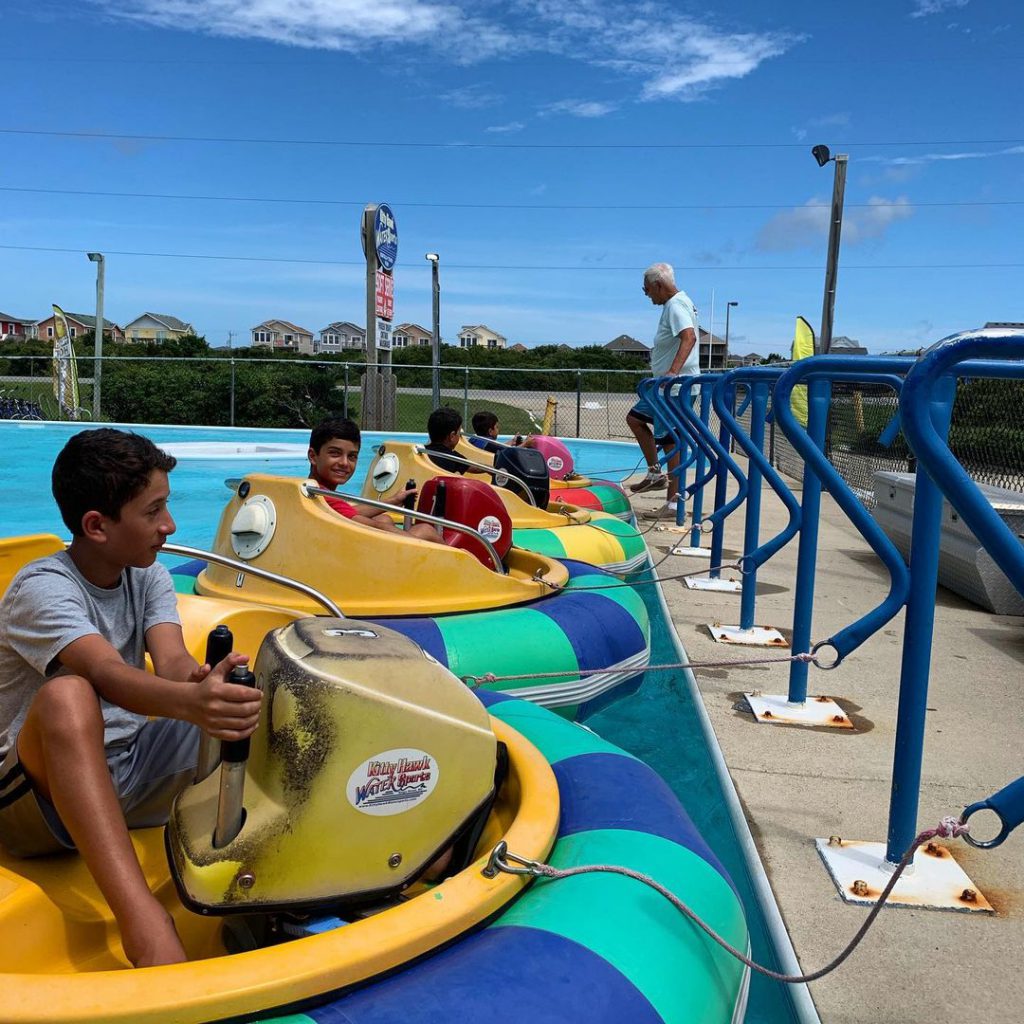 Located just off of the Roanoke sound in Nagshead, Kitty Hawk watersports provide locals and visitors all sorts of rentals lessons, and tours. Try out stand-up paddle boarding or hop on a parasail. Displays can equip you with anything you may need for your water sports extravaganza.
Address: 6920 S Croatan Hwy, Nags Head, NC 27959
Mutiny Bay Adventure Golf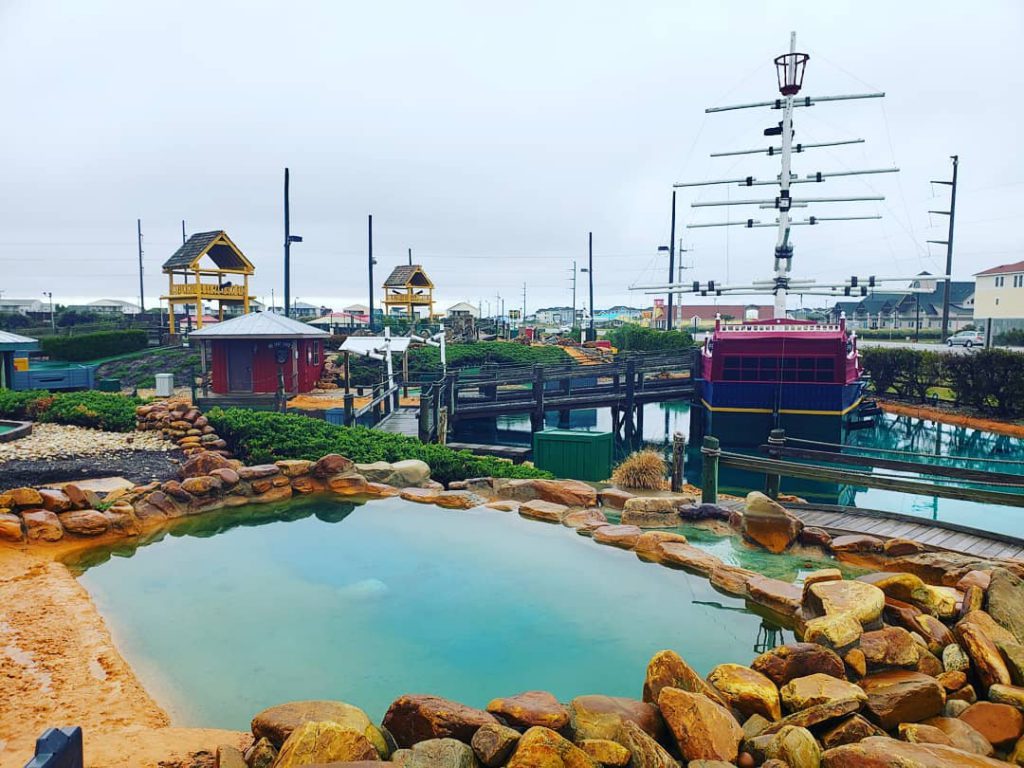 Spend a day in the beautiful outdoors at mutiny Bay adventure golf. With 18 holes of fun, this pirate adventure golf is perfect for all ages. Enjoy the breathtaking view of the golf course that overlooks the beautiful soundside and ocean breeze. Beautifully kept grounds and gorgeous foliage will grab your attention while waiting for your turn.
Address: 6606 South Croatan Highway, Nags Head, NC 27959
Nags Head Golf Links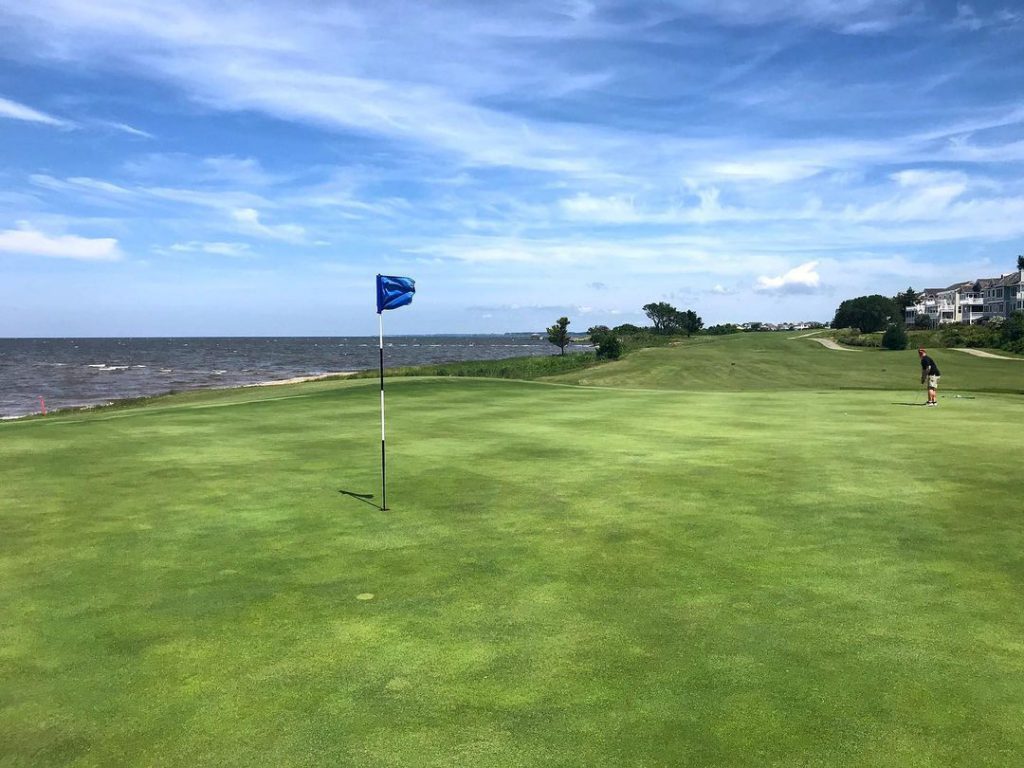 Dropping in for a round of golf is a must on your Outer Banks vacation. The course is challenging but fun. The grounds are kept in great condition and the views are gorgeous. From water challenges to the wonderful gift shop, this course will have you wanting to come back for a second round.
Address: 5615 S Seachase Dr, Nags Head,NC 27959-8503
OBX Bowling Center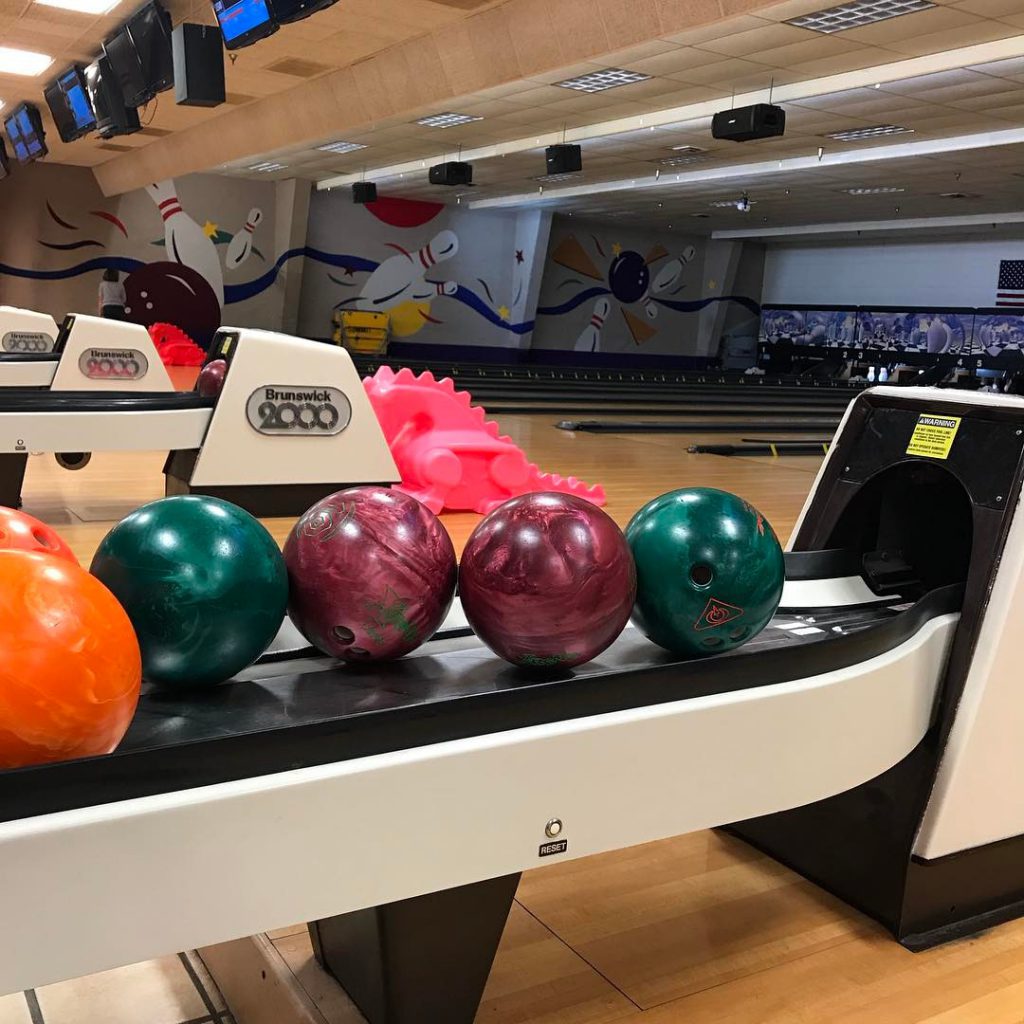 Bring the fun whole family to the OBX Bowling Center for a fun and exciting time. With over 15 lanes of fun, you won't want to leave. Come during the day or even at night to enjoy glow bowling as you crash your bowling ball into the pins hoping for a strike. Enjoy snacks, drinks, and other refreshments from the snack bar or cone to just hang out.
Address:200 W Satterfield Landing Rd, Nags Head, NC 27959
Outer Banks Dare Devils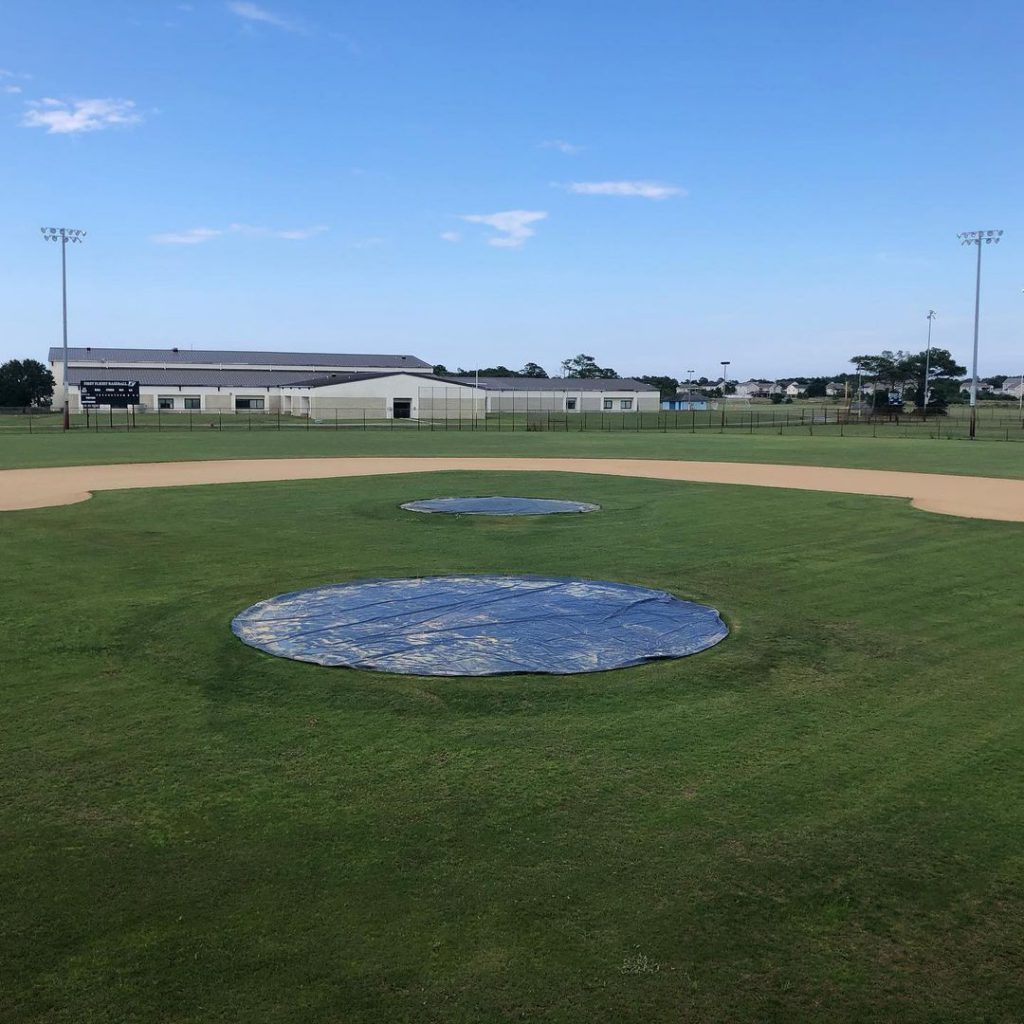 If you are a sports fanatic look no further the Outer Banks daredevil is a summer league baseball team that is made up of college players from around the country. Watch your favorite sport right at the first flight baseball complex in Kill Devil Hill right beside where we first took flight. Experience the thrill and excitement of the home team baseball game.
Outer Banks Horseback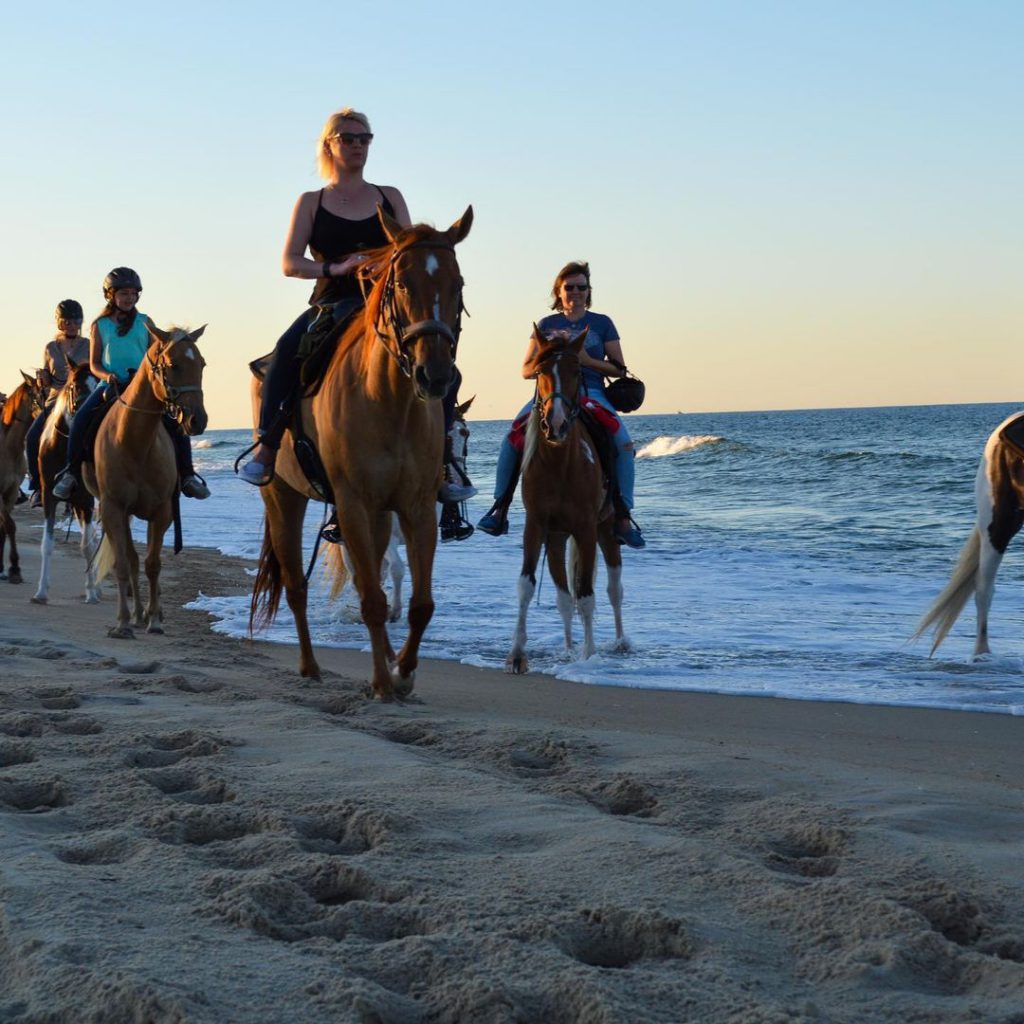 Explore the Outer banks in a new and fun way. Stroll down the beach on a casual horseback ride with your friends and loved ones. You can experience the natural beauty of the beaches and enjoy an afternoon of sightseeing from the horses back. Enjoy a stunning sunset ride along the beach with skilled guides and beautiful horses.
Address: Bodie Island Lighthouse Rd. & NC-12, Nags Head, NC 27959
Skydive OBX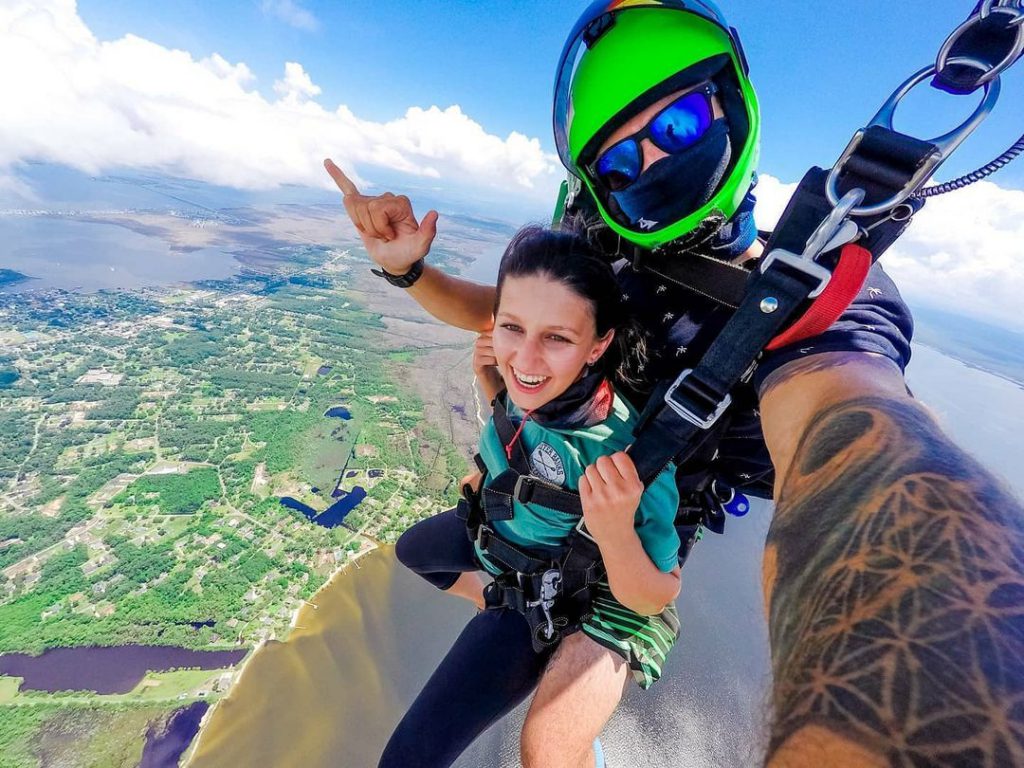 There's nothing like crossing something off of your bucket list like jumping out of a plane in the Outer Banks. Sore over the beautiful Atlantic Ocean in North Carolina right where human flight began. Tandem skydiving is the best way to experience skydiving if you are a beginner. With just a little bit of training, you will be jumping out of a plane in no time.
Address: 410 Airport Rd, Manteo, NC 27954
The Comedy Club Outer Banks
Take the family out for a night full of laughter at the comedy club. With local and traveling comedians you will have a night you will never forget. The Outer Banks comedy club has been offering hilarious summer nights since 1984. Many of the national touring comedians you may have heard on the radio or seen on Comedy Central.
Address: 1601 S Virginia Dare Trail, Kill Devil Hills, NC 27948
Wright Brothers National Memorial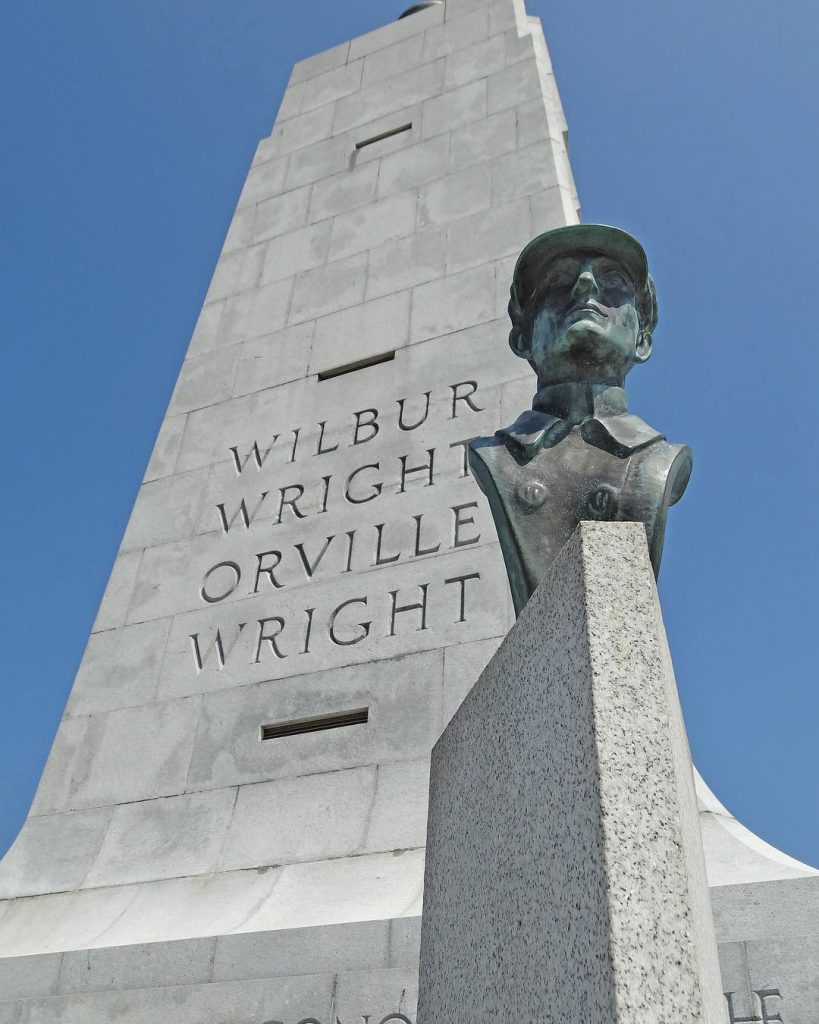 Experience the place where the famous young brothers from Dayton, Ohio took flight for the very first time. You can explore the grounds and see the reproductions of the brothers' 1903 camp buildings. Enroll in the interpretive program on the brothers or examine the replica of the 1903 flyer.
Address: 1000 N Croatan Hwy, Kill Devil Hills, NC 27948
Windswept Wellness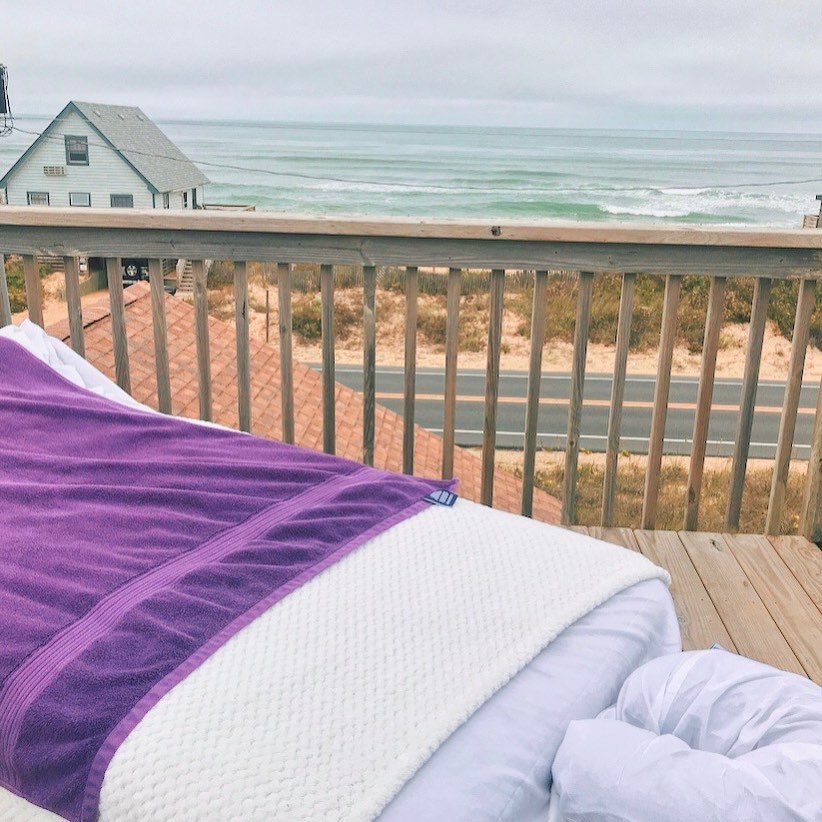 If you were looking for a more relaxing activity check out windswept wellness. They bring the spa directly to you so you don't have to travel anywhere. They offer personalized yoga and spa service all over the coast from Corolla to Nagshead. Relax and enjoy the beautiful ocean view as your licensed professional will come to you with 20 years of experience.
Address: 2603 N Croatan Hwy Suite B, Kill Devil Hills, NC 27948
No matter what you decide to do in Nagshead you will certainly have a great time whether you are zooming past on go-karts, learning how to work gliders, or just relaxing on the beach, the Outer Banks is the perfect place for vacationers looking for an adventure. Whether you have a vacation rental in Nagshead or you were just coming for The day visiting from Duck, Ocracoke, or Roanoke Island, you will have the time of your life.