Taking a vacation in the Outer Banks, North Carolina is bound to provide a fun and relaxing experience for everyone. Beyond enjoying the amazing seafood and swimming at the beach, there are plenty of other unique things to do on an Outer Banks vacation.
Home rentals and boat rentals can provide you with comfort and scenic views. Of course, you will have tons of beach access and can even find area cruises. From learning about local and national history, catching your own food, to wildlife exploration, you won't be at a loss for some unusual things to do in the Outer Banks.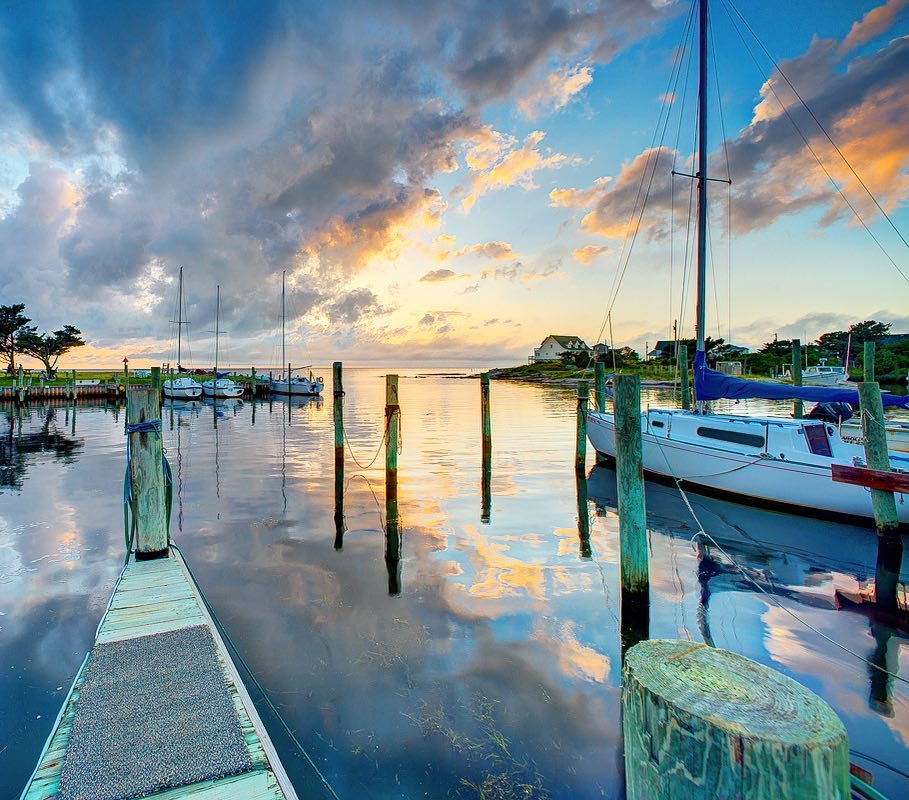 Celebrate Virginia Dare
Virginia Dare was the first child born in the New World. You can visit a monument that honors her. She is also mentioned in the longest-running outdoor play you can see in the area.
Learn How To Distill Rum in OBX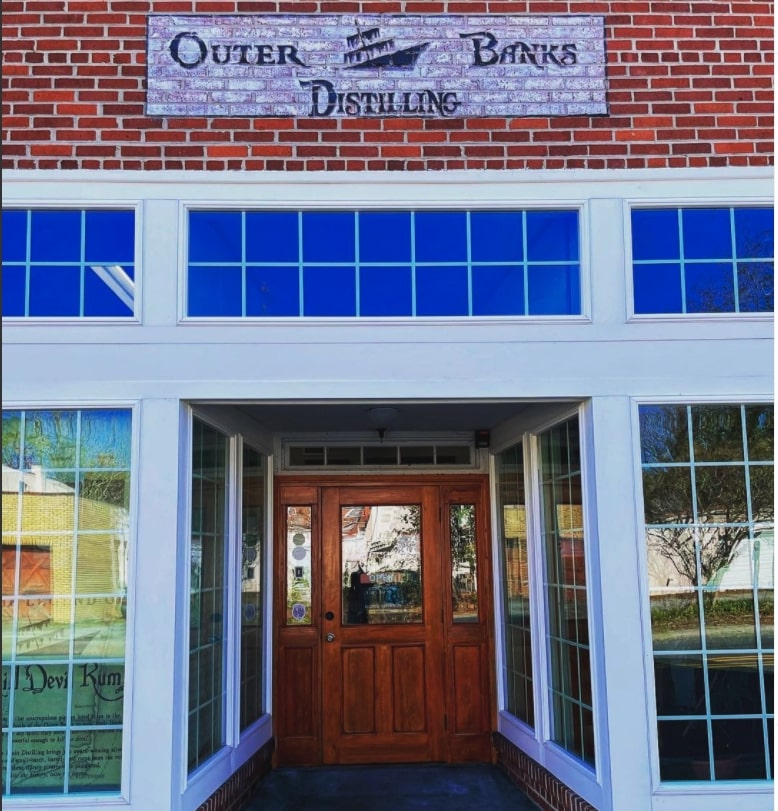 If you enjoy a good drink and want to see one of the hidden gems of Nags Head, North Carolina, take some time to check out Outer Banks Distilling in downtown Manteo. It is the first legal distillery in OBX.
Come here to enjoy related tours and get a buzz from the rum tastings. Beach bars are fun, but you have a chance to get a behind-the-scenes look at what goes into your favorite beach cocktail at this distillery.
Try Hang gliding
Hang gliding in Jockey Ridge State Park is a great way for you to step outside of your comfort zone while also having fun with the whole family. While sand dunes are plentiful around OBX, this particular area encompasses the East Coast's tallest natural dune. Don't worry if you are a novice – there is training for all levels.
Take lessons at the well-regarded Kitty Hawk Kites. Kitty Hawk Kites, which has been around for over 25 years, so you will be in good hands while you are up in the air.
See The Lighthouses
The prime stretch of coastline in OBX is perfect for those interested in lighthouses. Look for the standout Cape Hatteras Lighthouse, with its spiraling black and white stripes, that dates back to 1870. This historic site provides a chance to stand in one of the most dangerous parts of the Atlantic Ocean without being swept out to sea.
While you are in the area, you might as well check out the Graveyard of the Atlantic Museum. The museum honors the danger many ships have dealt with when trying to handle the area's intense waters.
Another popular lighthouse is the Currituck Beach Lighthouse in Corolla. Get your exercise and climb up to the top for a beautiful view of Corolla Village.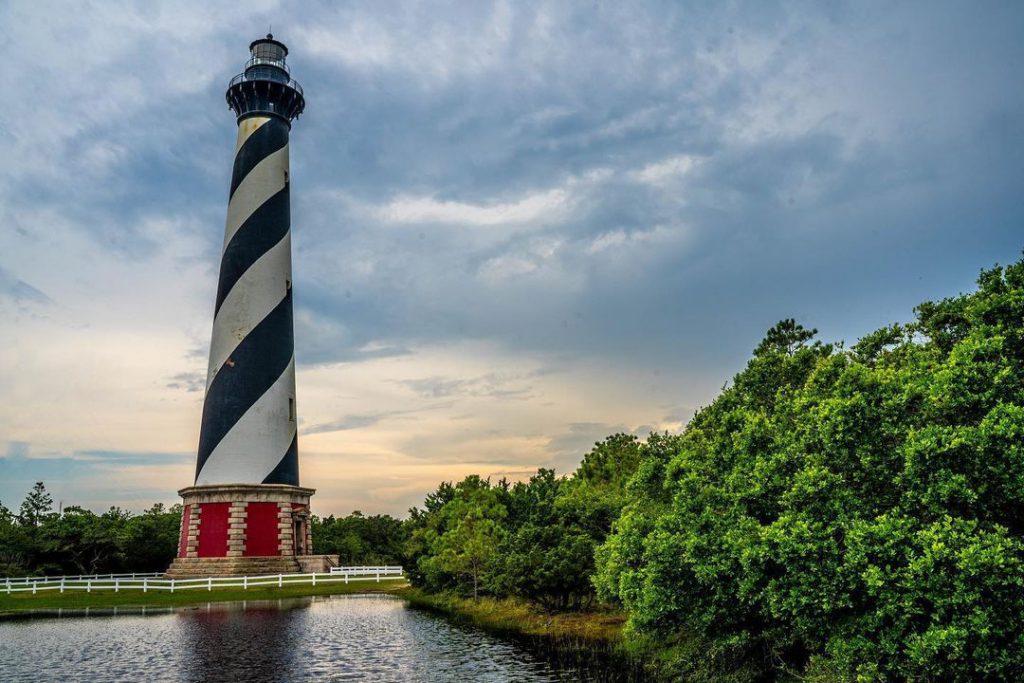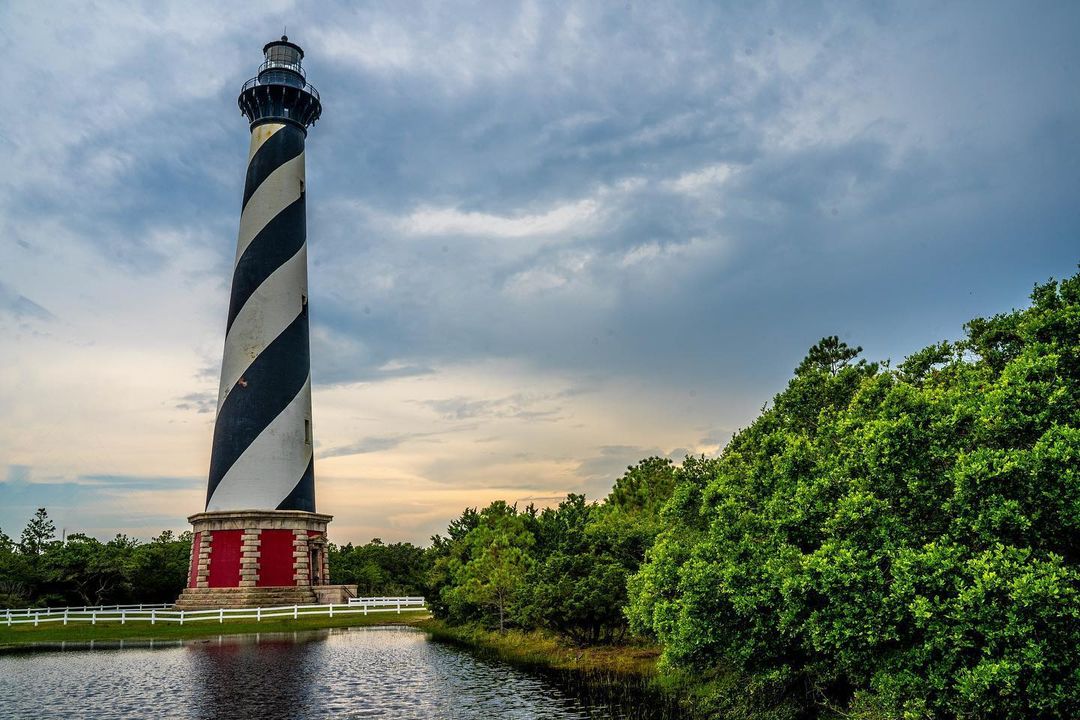 Shipwrecks
You will have no problem seeing visible shipwrecks in other parts of OBX. Matter of fact, you can view one of the most popular ones – the Metropolis in Corolla. Once you have viewed the historic shipwreck in Corolla, check out the popular mini-golf courses.
Get Wild in Corolla
Look out for the wild horses that roam all along the Outer Banks area. You will see many of them in Corolla. Take an excursion to the Wild Horse Museum, where kids can do horse painting or go for rides.
Not only can you go horseback riding in the woods, but you can also ride your stallion right on the beach. Even if you are not keen on horseback riding, you may still want to look out for the majestic beauty of the wild Spanish mustangs that freely roam the Outer Banks area.
If you want to see ponies instead, then head over to Ocracoke Island and visit the beloved ponies pen.
Go To The Wright Brothers National Memorial
Speaking of being up in the air, a trip to OBX provides an opportunity to learn more about the historic site where the groundbreaking brothers took their first flight. The Wright Brothers had their historical flight success in the area now known as Big Kill Devil Hills, located just south of Kitty Hawk. Visit the Wright Brothers National Memorial to see a replica of the 1903 Wright Flyer.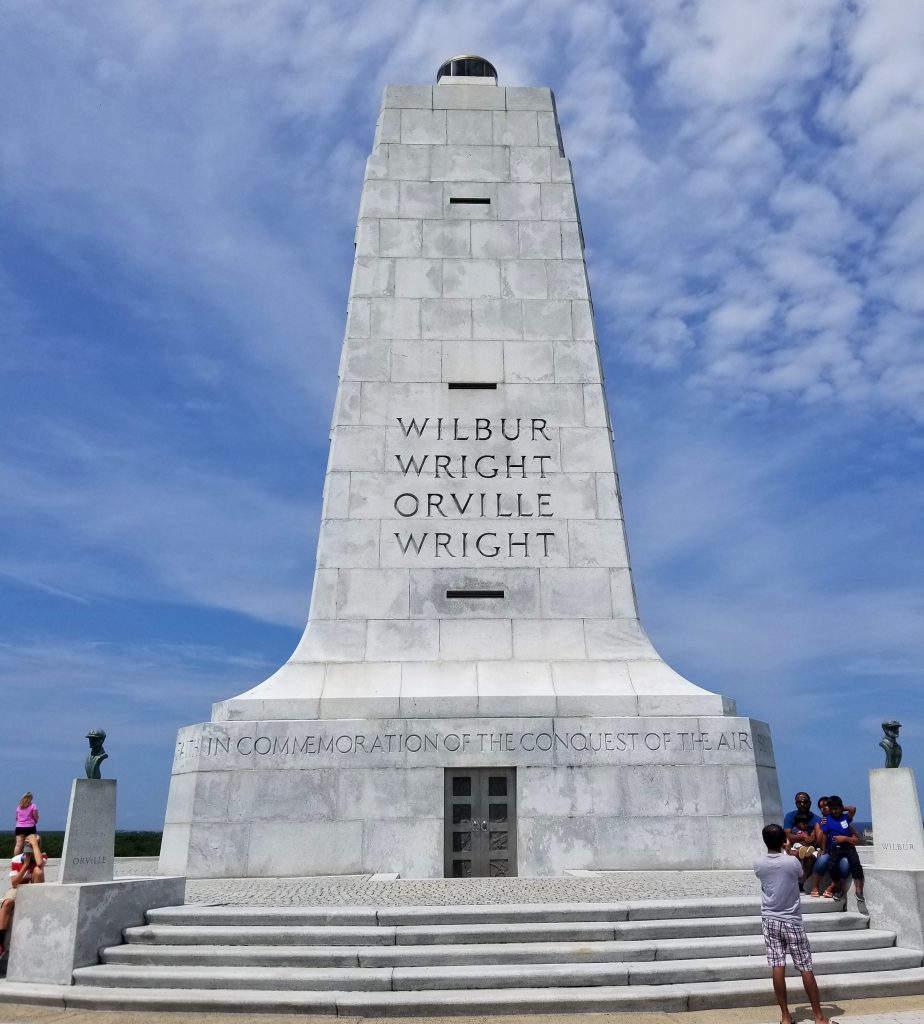 Explore Nags Head Woods
Put on comfortable walking shoes and take a scenic hike in the woods. The Nags Head Woods Preserve protects one of the largest marine forests on the East Coast. Observe over 550 species of plants, hundred-year-old trees, 150 species of birds, and over 20 types of mammals. Bring your camera for this one!.
See Nature At National Wildlife Refuge
You don't only have to see marine wildlife while near the beaches of Nags Head. You can also visit a more than 164,000-acre National Wildlife Refuge on Pea Island that hosts birds and hatching turtles. Migratory birds usually come here to nest. Spotting a black bear here is also possible. You can even use a pedestrian crosswalk to get to the beach for a view of the The Oriental shipwreck.
Catch Fish At Oregon Inlet
In addition to fishing on the beach or on the pier, you can also charter a boat. Charter a boat and grab a catch in the beautiful Oregon Inlet.
Learn The History of The Lost Colony
Since the 1930s, the longest-running outdoor play in the nation has paid homage to the colony that disappeared in Roanoke Island – 100 years before Jamestown was established. Bear in mind, the play is seasonal. The play also provides insight into Virginia Dare, the first child born in the New World.
Fun On The Outer Banks Beaches
While the Outer Banks' beaches are the perfect spot to just relax on the sand or go swimming, as mentioned earlier, there is more to do than that. If you don't feel like trying your luck at catching fish, you may want to try some water sports like stand-up paddleboarding.
Some say that Hatteras Island has some of the best beaches around. This is another good spot to go fishing. If you want to see marine life without scuba diving, then look into the Paradise Dolphin Cruises.
You will have your fair share of outdoor activities here.
Visit Duck Boardwalk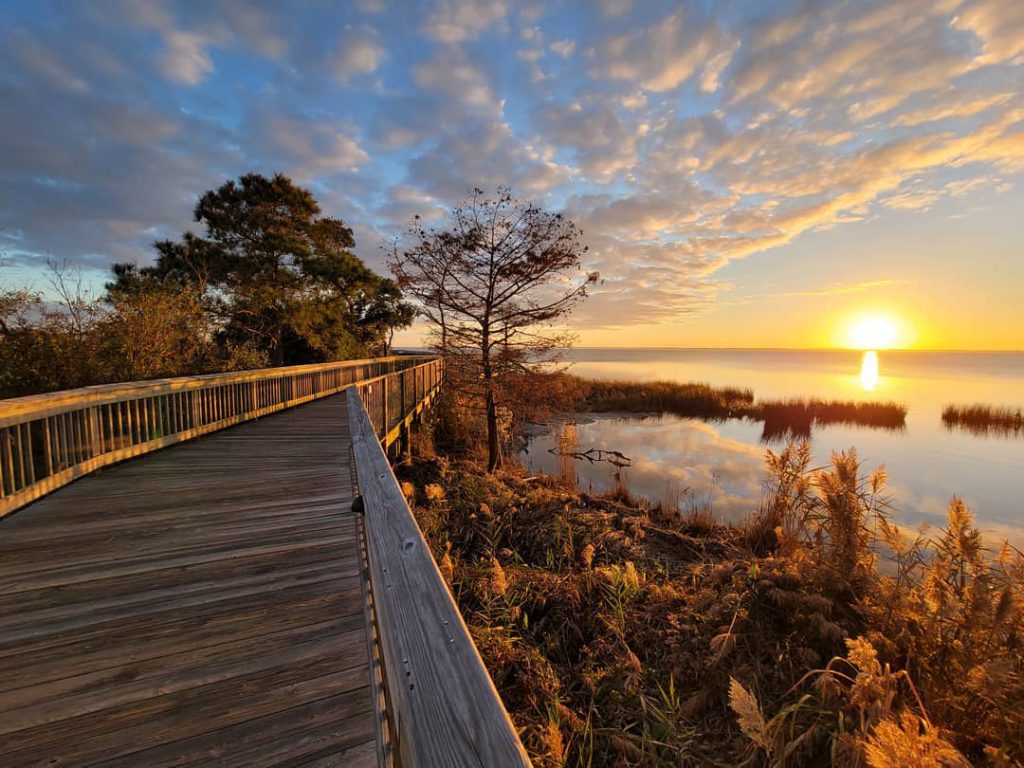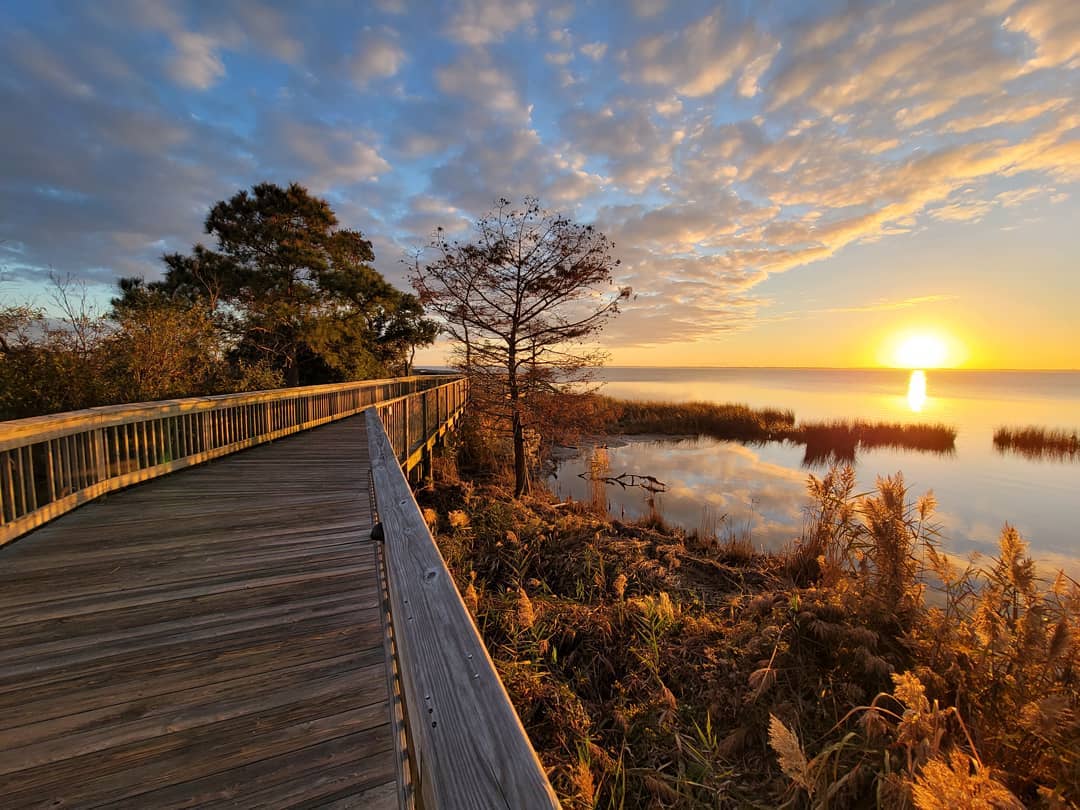 Take a scenic walk along this popular boardwalk. You can also visit the Duck Town Park along the boardwalk. This is the perfect place to go kayaking and canoeing. Kids will also enjoy the playgrounds.
In conclusion, an Outer Banks vacation provides tons of activities you may not have initially associated with the area. After reading this article, you can now understand that coming to these scenic barrier islands does not mean you will be bored when you are not on the beach.
Sure, you have plenty of water sports options, like kayaking and swimming. However, you can also see dolphins or go hang gliding. You can even ride horses on the beach. Get off the beach and explore the history of shipwrecks, flight, and a long-lost colony.