Are you a movie buff? Are you looking forward to your upcoming visit to Outer Banks? Would you like to find ways to combine your passion for film with your zest for discovering new things?
If the answer to all three of these questions is a decided yes, you've definitely chosen the right spot for this year's vacation. This region is home to a number of distinctive movie theaters, with each one offering its own unique spin on the movie-going experience. Whether your tastes tend toward the commercial or the artsy, you're sure to find something that catches your eye here.
Of course, your stay in the Outer Banks should include plenty of fun in the sun as well — and we certainly hope that's the case. However, everyone can use a rainy day plan, or an activity to enjoy when the temperature drops at the end of the day. This guide will help take the guesswork out of your planning, so you can choose a venue that will appeal to everybody. Read on to learn more about the local gems that make up the Outer Banks movie theaters.
Pioneer Theatre, Manteo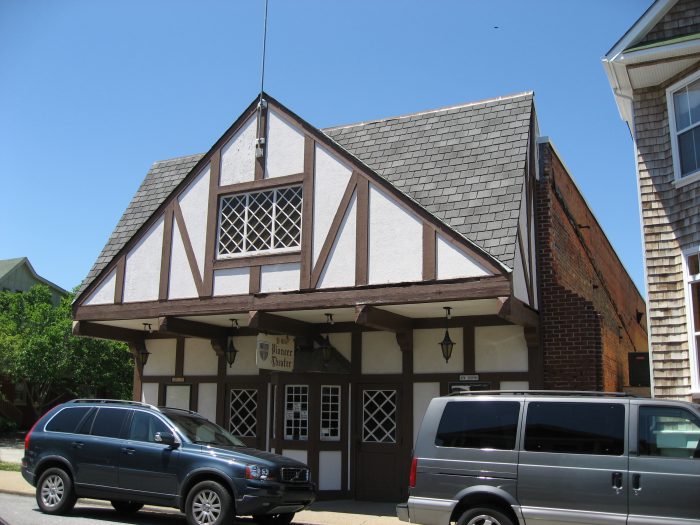 This funky, family-run theater celebrated its 100th birthday in 2018, and the old-school vibe shines through in every aspect. Only one movie is shown per night, with no trailers attached to distract from the main event. For families especially, it's a true bargain. To learn more about the venue, including current show times, visit the Facebook page here. A visit to the Pioneer is sure to make you feel like a born-and-bred local.
RC Kill Devil Hills Movies 10, Kill Devil Hills
If you're looking for variety, this multiplex could be just the ticket. Featuring 10 screens that showcase the most up-to-date offerings, Kill Devil Hills is likely to have something for everyone—even if you have to split up the group. For current listings, check out the RC website.
If you're used to small-town theaters like the Pioneer, be aware that the prices at multiplexes like RC may cause a bit of sticker shock. To alleviate the cost (especially if there are no young children in your group), try a matinee instead. Concessions will still be pricey, but ticket prices are significantly lower.
Corolla Movie & Bistro, Corolla
It's all right there in the name—this isn't just a movie theater, it's a dining experience with benefits. The Corolla offers three screens as well as a dining room and traditional snack bar (with popcorn, of course). There's even an arcade to keep the kids entertained before the show. If you've never experienced the thrill of dinner theater before, this is a great opportunity to get your feet wet, so to speak.
As of this writing, the Corolla Movie & Bistro website was taking a sabbatical, but you can keep trying by following this link. Alternatively, you can give the main office a call at (757) 286-5859. (Note: Some advertisements list the name as the North Beach Movie Diner; if you come across either name, be aware that this is the same venue.)
Gateway Cinemas 1 & 2, Elizabeth City
If your rental home is within driving distance of Elizabeth City, this Cineplex offers two screens showing first-run films, one of which is usually family-friendly. Show times are convenient, too, running several times a day on weekends. To learn what's playing, check out their website here. You can even purchase your tickets online, so you don't have to worry about getting shut out due to a busy show.
Whether you're a film fanatic who can't bear the thought of taking a vacation without getting your big-screen fix, or just a family looking for a way to pass the time until your next activity, the Outer Banks movie theaters will have you covered. Be sure to let future guests know what was best about your experience by sharing on social media (and don't forget to mention where you stayed during your trip).
See you at the movies!