The North Carolina Department of Transportation's Ferry Division runs the second largest state-run ferry system in the United States, accommodating approximately 800,000 vehicles and 1.8 million passengers each year. The ferry system provides everyday service to and from 12 coastal destination points on seven routes via a 21-vessel fleet.
Two popular routes – Hatteras-Ocracoke and Ocracoke-Cedar Island – are part of the Outer Banks National Scenic Byway, one of only 150 such designated byways in the nation. Spanning more than 138 miles by road, and 25 miles by water, the byway hugs the North Carolina coastline through oceanside villages into the Atlantic Ocean's barrier islands.
Outer Banks Ferry Routes To Take
Hatteras to Ocracoke
60 minutes – Free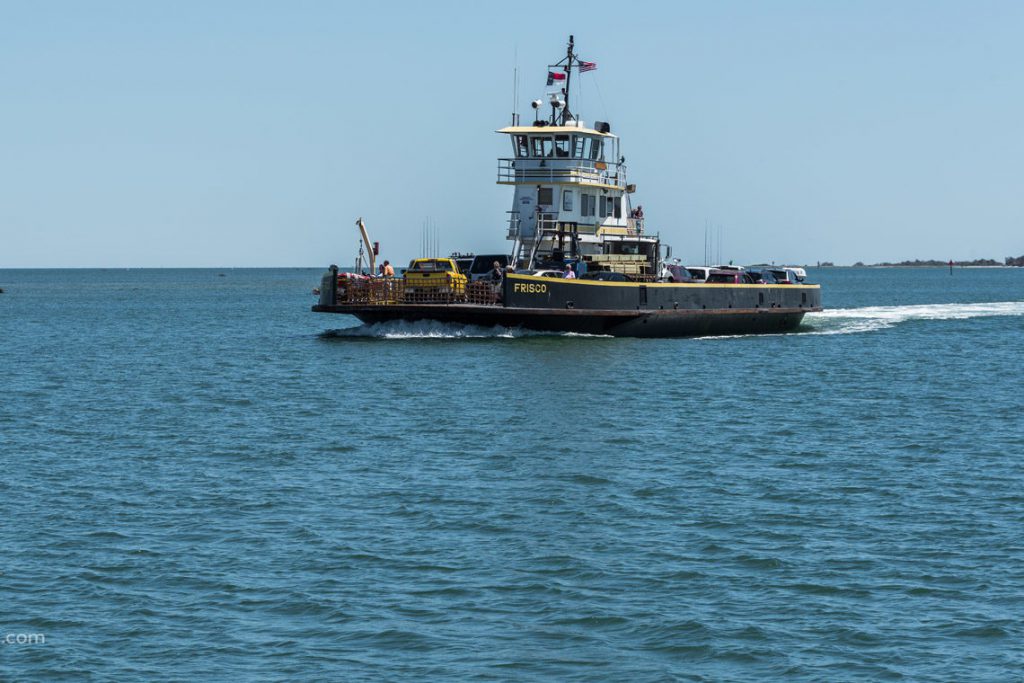 Hatteras-Ocracoke is the most popular of the Outer Banks ferry routes. The 40-45 minute journey crosses the Hatteras Inlet, connecting two very different island lifestyles. On the milder side, the Ocracoke terminal is situated on the northern end of the island near 16 miles of tranquil beaches absent of crowds and heavy commercial development. The quaint shops, historic sites, waterfront dining, and original art galleries that create Ocracoke's quiet charm are just a short walk away.
Across the inlet, Hatteras promotes a more contemporary vibe, with the terminal nestled beside the bustling Hatteras Landing shopping center, featuring modern boutiques, kitschy shops, and craft eateries.
The Hatteras-Ocracoke ferry runs approximately every 30 minutes, offering unparalleled views of the beaches, coastline, and sandbar islands across the Hatteras Inlet, and creatively satisfying the indecisive traveler seeking the best of both coastal worlds!
Ocracoke to Cedar Island
2 hours, 15 minutes – Fare
Ocracoke-Cedar Island is one of two routes in the Outer Banks area utilizing a Sound Class ferry. The largest of the fleet, the Sound Class vessels are designed for longer routes, with greater capacity and might. At approximately 2 hours, 15 minutes, the frequency of runs is based on seasonal demands – typically ranging from three to seven departures daily from each point.
From the Cedar Island terminal, guests have easy access to the undeveloped beaches and lighthouse of the Cape Lookout National Seashore.
Those with the urge to explore are welcome to venture into local oceanfront communities like Atlantic Beach, Pine Knoll Shores, Salter Path, Indian Beach and Emerald Isle. As described above, the Ocracoke Island feel is more aligned with Cedar Island – even featuring a lighthouse of its own. Beach-hoppers with an appreciation of island culture and maritime history can easily make a full and fulfilling day out of this route!
Ocracoke to Swan Quarter
2 hours, 40 minutes – Fare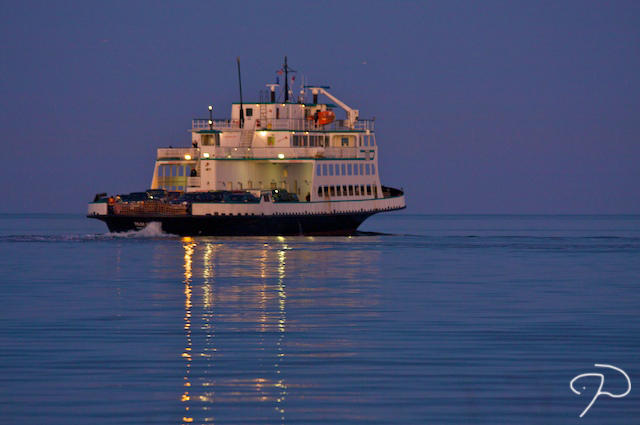 The second of the Outer Banks routes serviced by Sound Ferry, Ocracoke-Swan Quarter is the most secluded and the longest of the seven ferry routes, travelling 2 hours, 40 minutes between the mainland an the Outer Banks chain. Equipped with air conditioned passenger lounges and additional facilities, this route promises a relaxing journey free of crowds.
Swan Quarter is an ideal excursion for fans of wildlife and nature. Located just minutes from Lake Mattamuskeet's refuge, this area is a popular retreat for native wildlife and diverse species of migrating birds. Between the journey and the destination, you are sure to collect stunning once-in-a-lifetime photographs to commemorate your visit!
Ocracoke Express: Hatteras to Ocracoke
70 minutes – Fare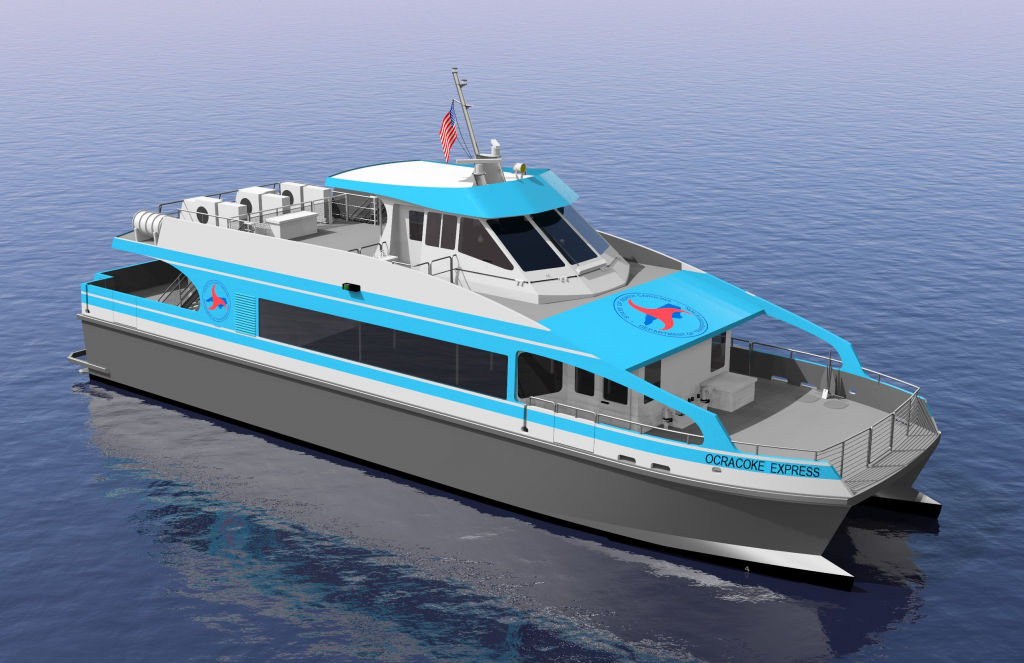 The brand new Ocracoke Express provides passenger-only service aboard a catamaran-style ferry from Hatteras directly to Ocracoke Island's Silver Lake Harbor. As many as 98 passengers per trip can now venture across the Pamlico Sound on a brisk 70-minute trip into Ocracoke Village.
The Ocracoke Express will offer three round-trips each day between May and September, with fares ranging from $5-15 round trip.
Reservations are strongly recommended on these popular routes. Please call (800) 293-3779.
Know Before You Go
Service for most of North Carolina's seven ferry routes is free. Current fares from Ocracoke-Cedar Island and Ocracoke-Swan Island are as follows: $1 pedestrian, $3 bicycle, $10 motorcycle/scooter/golf cart, $15 and up for cars/trucks (based on vehicle size).
Most terminals and ferries do provide vending machines. For the convenience of guests, restrooms are available at each terminal and on all vessels. Leashed pets are permitted on ferries, but alcoholic beverages and smoking are strictly prohibited.
All ferries on the Cedar Island-Ocracoke and Swan Quarter-Ocracoke routes accommodate wheelchairs, and efforts are actively underway to extend accommodations to the system's entire fleet.
Each vessel is stocked with life vests, life rafts, rescue boats, and a defibrillator, along with a trained and certified crew with life-saving and CPR credentials.
Driving vs Taking The Ferry
Island-hopping via ferry not only provides access to destinations that may be difficult to reach by car, but it dramatically cuts your travel time, thanks to the presence of direct pathways and the absence of traffic. And while the scenic roadways traversing our state are certainly a sight to behold, there are simply some things you can't see or experience by land.
Every ferry route boasts spectacular views, making the travel experience between locations just as appealing and memorable as the time you'll spend at your destination point. The driver in your family will obviously appreciate a chance to embrace the views as well, without the worry of being distracted from the task of safe and accurate navigation!
If you feel like adventuring beyond the immediate Outer Banks area, the North Carolina ferry system offers additional routes servicing extended regions of the state's coastline, including Bayview, Aurora, Cherry Branch, Currituck, Minnesott Beach, Knotts Island, Southport, and Fort Fisher.
All of these routes are toll-free, providing access to new communities, and cultures. Each ferry excursion has its own unique scenery, charm, and appeal, so we encourage you to find your favorite pathway to discovering the North Carolina coast!