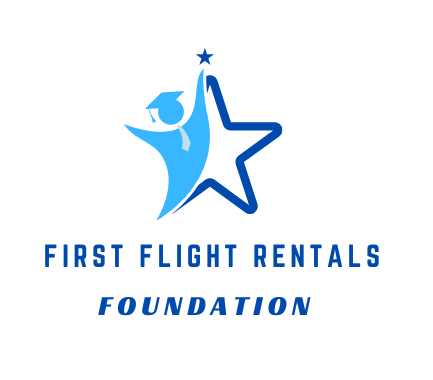 First Flight Rentals Foundation is a non-profit organization founded by the Owner and General Manager of First Flight Rentals, based in Kill Devil Hills, NC.
The initial idea of starting the scholarship fund was when our General Manager's niece was graduating from a local high school and received several scholarships. After seeing all of the opportunities offered to support the future of young adults graduating high school in Dare County, we too wanted to help and give back to the Dare community!
We also have many condo owners that are committed to investing into these young adults' lives as well and have put in tremendous effort to support the scholarship funds!
What scholarships are we offering?
We are offering scholarship funds to local Outer Banks students graduating First Flight High School seniors. We will be selecting those with a true financial need, along with a combination of strong aptitude, character, drive, and sense of community. Scholastic achievement will be considered but is not a driving factor.
How will this help the local Outer Banks community?
We hope that those chosen for this award will bring great use of the funds given and that they will be a future leader and contributor to the Outer Banks community. We hope to provide the young adults of the OBX community a positive future in any education field of their choosing.
In the future, we plan to also include Manteo High School students as part of our scholarship program.
How can I donate?
Those looking to donate and directly impact the future of these young adult's can donate directly on the First Flight Foundations website. You can also help us grow a community on our social media accounts to help get the word out.