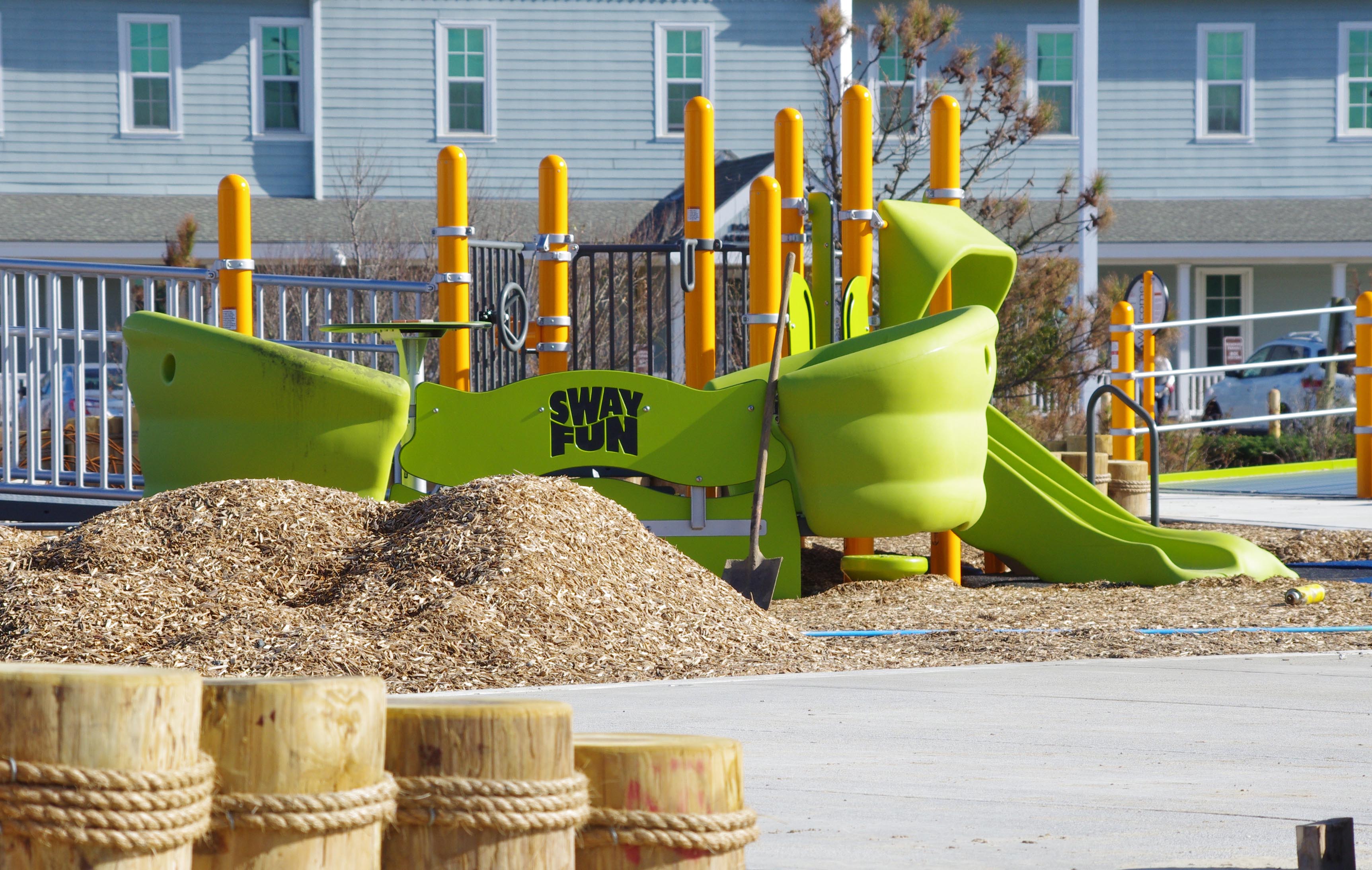 Located between South Croatan Highway and Bonnett Street, the Dowdy Park is a new space that is built to offer recreational opportunities for people of all ages and abilities. Inside this 5-acre park visitors and locals can exercise, practice sports, have picnics with friends, or let their kids have a ball on the playground.
Dowdy Park is an on-going project designed to fill the recreational void left by the closing of Dowdy Amusement Park. Opened on May 13th, the park's second phase of construction will include the addition of public bathrooms, a community garden, a game court, and a bocce ball area.
The Dowdy Park Is Family-Friendly For All To Enjoy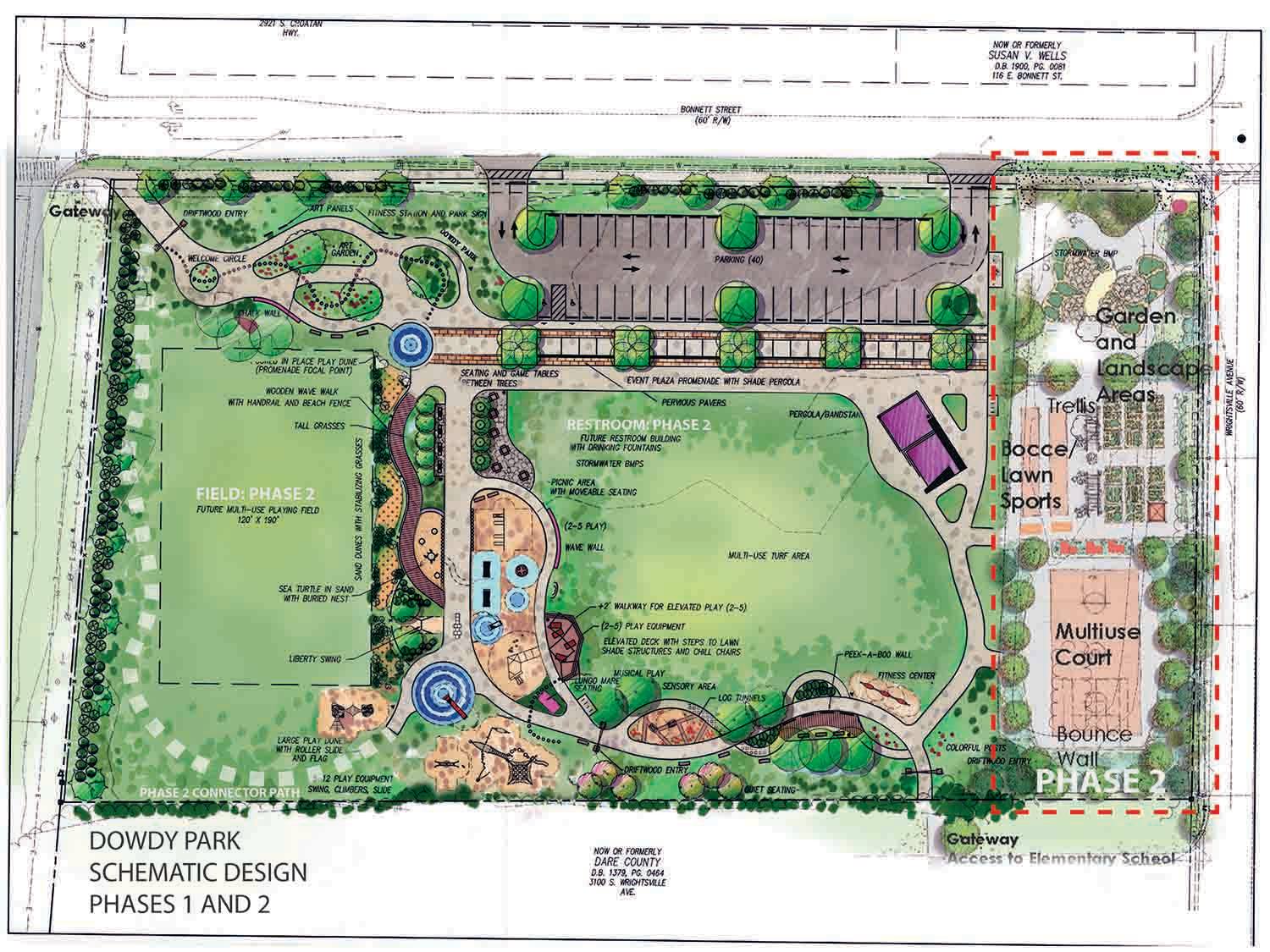 Dowdy Park provides a quiet place to relax and enjoy the evening after a tiring day at the beach. Visitors can enjoy the comfortable locations and varied equipment regardless of their physical abilities thanks to the park's inclusive design. Curb cuts are available on the sidewalks for ease of movement and wheelchair access is also provided for a variety of equipment, such as the liberty swing.
If you are traveling with children then Dowdy Park's playground is a must go for you. Designed to maximize safety and enjoyment, the park's play areas contains different structures built in interesting designs to maximize the child's curiosity and enjoyment. Inside the park's play areas kids will find almost endless entertainment opportunities playing with all kinds of swings, slides, hopscotches, peekabo walls, and various climbing equipment.
Large Open Spaces For Relaxing Time Away From The Beach
Video credit: https://outerbanksvoice.com/2017/03/11/video-new-park-aims-to-carry-on-a-tradition-of-fun-at-dowdys/
Dowdy Park includes a variety of green, open areas where visitors can enjoy a quiet afternoon outside. The park's open areas are a great place to play a fun game of frisbee or sit on the grass to enjoy a picnic among family and friends. Small trees provide both shade and scenic views for visitors, while comfortable tables are available for whenever you want to eat, play chess, or simply rest your legs.
The separation of playing and chill out areas also means that you can enjoy yourself without disturbing others. The multi-use playing field is a favorite location for those who want to play team sports. So whether you're playing football with your family or throwing a frisbee to your dog, there's plenty of room available to run around and get a fun workout.
New Layout Ideal For All Seasons In The Outer Banks
Dowdy Park includes outdoor facilities that are suited to host all types of events. Located in a corner of the multi-turf area, the park's pavilion is the place where many cultural events are accommodated. The pavilion has full electrical capacity and is well-lighted, providing almost endless entertainment opportunities. Movie screenings, theater plays, and outdoor concerts are just some of the cultural events which you can enjoy in Dowdy Park.
The park also has its own events plaza with arbors, where art fairs, farmer markets, food festivals, and other types of communal events are held. For fans of healthy living, Dowdy Park is a great place to practice tai chi or yoga on an outdoor area while also enjoying music, sports, and shared quality time with their family members.