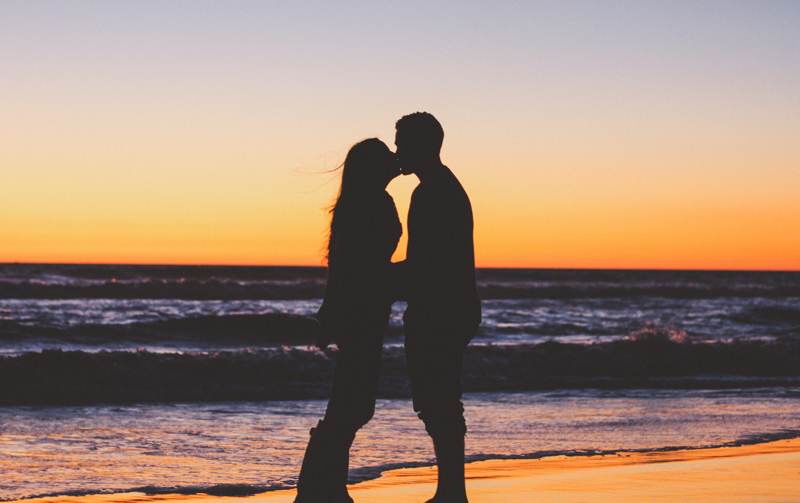 Families, couples, and groups of all sizes flock to the Outer Banks each year to take advantage of the pristine beaches and quaint beach towns. Though the charming coastline is lined with decadent dining and family-friendly entertainment options, many visitors prefer to truly enjoy their time in OBX by unplugging and enjoying a truly relaxing getaway. Families and friends can reconnect and rejuvenate over laughs and time shared together.
Curious about the top ways to relax during your stay in the Outer Banks? Here are a few of our favorites:
Pamper Yourself at Barefoot Massage
Indulge in a truly serene experience during your Outer Banks vacation by splurging on an afternoon with Barefoot Massage. This premier locally owned and operated business is the preferred massage option for OBX guests. Barefoot Massage proudly offers a wide array of professional services, including Swedish Massage, Hot Stone Massage, and Deep Tissue Massage – to name a few. Services are priced per half hour, making it easy to select the perfect massage for your personal needs. The best part? At Barefoot Massage, the therapists come to you – no need to leave the comfort of your condo! Whether you want to start your day on a relaxing note or unwind after a busy day on the beach, give Barefoot Massage a call for a truly ethereal experience.
Tour Local Lighthouses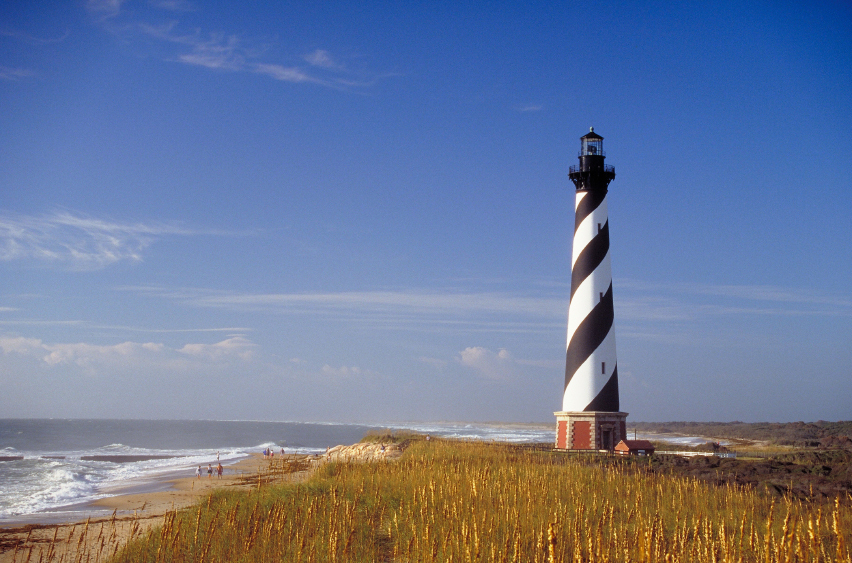 The Outer Banks hosts several celebrated lighthouses that are truly a sight to see. Ranging from historic monuments like Ocracoke, which is the nation's second oldest lighthouse, to Cape Hatteras, which is the tallest lighthouse in America, the landmarks along OBX are truly stunning. Other area favorites include Bodie Island Lighthouse, Currituck Beach Lighthouse, and Roanoke Marshes Lighthouse, among others. Outer Banks visitors often enjoy taking a leisurely trip along the coastline to tour the various local lighthouses and visit local beaches.
Visit The Elizabethan Gardens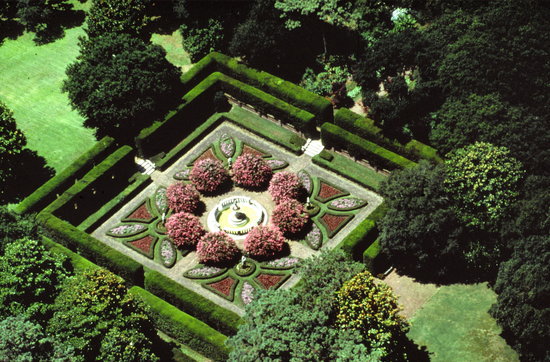 Nestled on the picturesque Roanoke Island, the Elizabethan Gardens provide a serene retreat for Outer Banks visitors. With over 10 acres of lush scenery, the Elizabethan Gardens host a wide array of local flora through every season. Visitors can peruse the rich gardens or attend one of the many popular recurrent events, like the live entertainment events in the summer and the famous Winter Lights evening during the holidays. In addition to being a truly relaxing Outer Banks attraction, the Elizabethan Gardens are also rather affordable, with prices starting at only $2 for young children and topping off at $9 per adult.
Make New Friends On A Dolphin Cruise

Animal lovers will definitely want to book a seat aboard a local dolphin cruise! Perfect for a morning excursion or an afternoon expedition, dolphin cruises are easy to find along the Outer Banks and only take about two hours. Guests can enjoy seeing a variety of native marine life, including Atlantic bottlenose dolphins, sea turtles, pelicans, and so much more. Tours are led by passionate marine biologists who use the tours as part of their research on the beloved aquatic animals; tour guides are highly knowledgeable about marine life and marine safety and provide a lively and safe tour.
Take A Yoga Class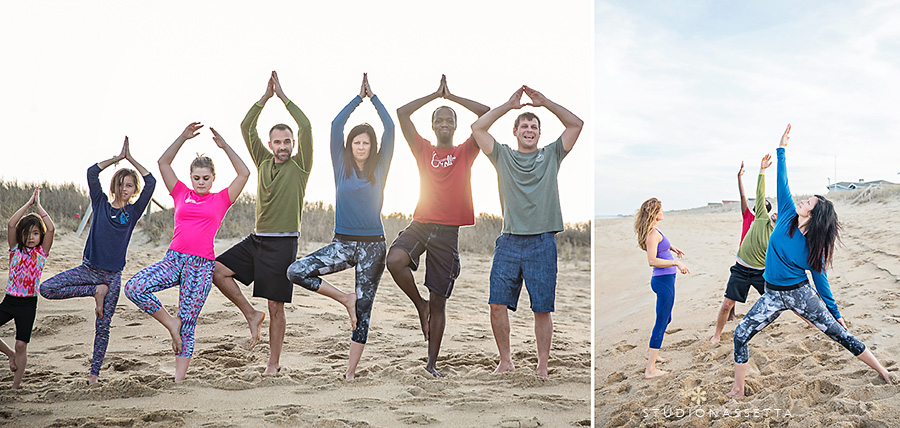 Relax and unwind during your Outer Banks vacation by taking a rejuvenating yoga class. The Outer Banks is scattered with well-appointed yoga studios that all offer a unique experience. Guests in the Kitty Hawk area can enjoy a beach yoga class with Outer Banks Yoga while visitors in the Nags Head area can enjoy a family yoga experience with The OBX Studio. There is truly a yoga studio for participants of every age and experience level. Yoga is the perfect way to inspire a truly peaceful and tranquil beach vacation.
Kayak or Paddleboard Tour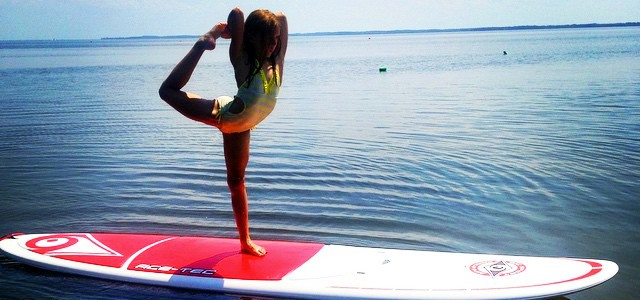 Water lovers are sure to enjoy a relaxing kayak or paddleboard tour of the tranquil Outer Banks inlets. Perfect for participants of any level, a kayak or paddleboard tour is a fun and soothing way to enjoy the Outer Banks scenery. Local businesses that offer tours are abundant and visitors can enjoy tours any time of the day. We recommend a nighttime light up SUP tour from Outer Banks Paddleboard or a sunset kayak tour from Kitty Hawk Kites.
Do Absolutely Nothing On A Beach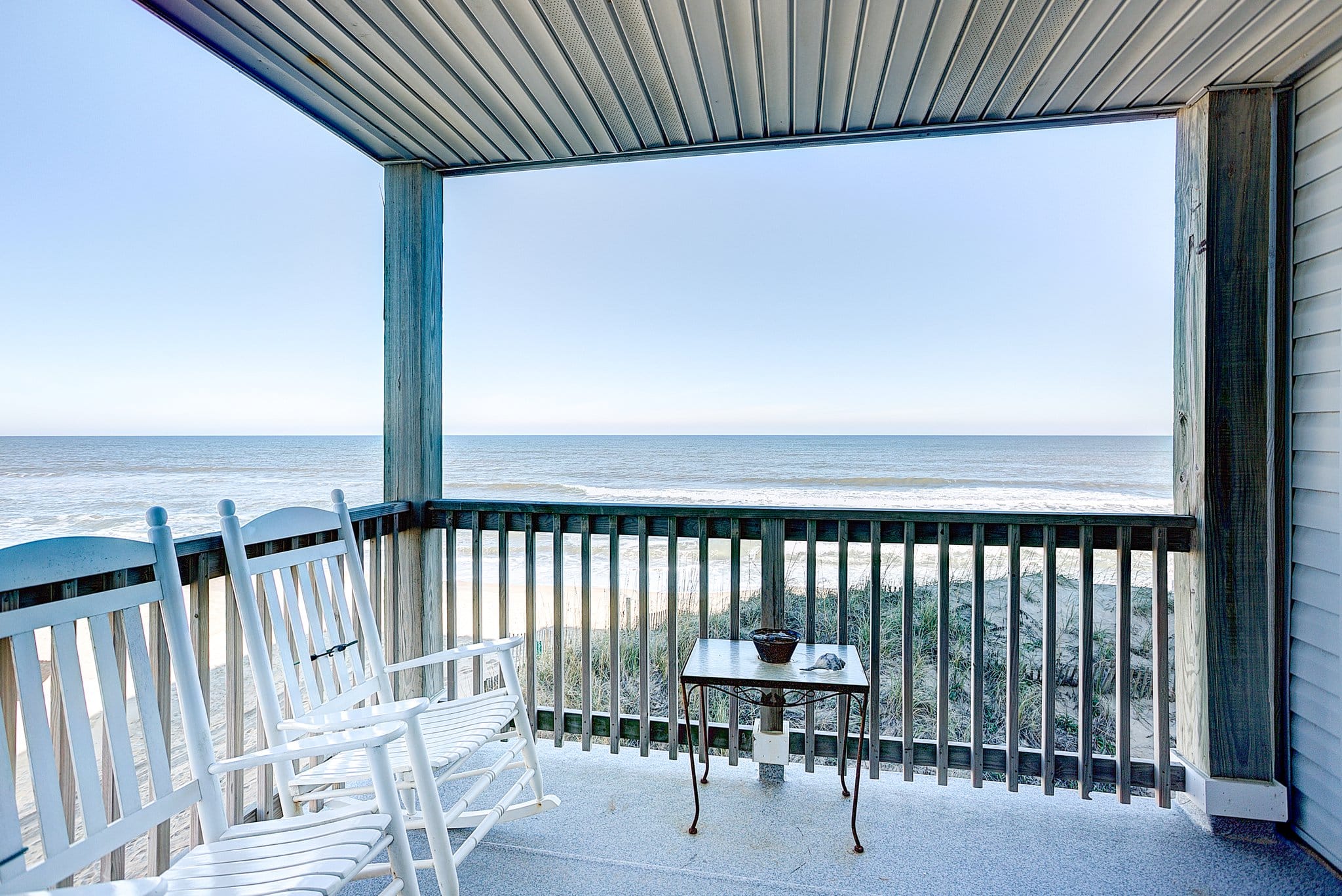 It wouldn't be a trip to the Outer Banks without a trip to the beach! Whether you are staying in one of our central island rentals, like Nags Head or Kill Devil Hills, or are enjoying one of the many Outer Banks condos, our beach accommodations provide easy access to the sun and the sand. Pack a few books that you've been meaning to read or splurge on a water resistant portable speaker to enjoy your favorite tunes while you dip your toes in the water and soak up the sun. A day-long beach trip is an absolute must during your stay in the Outer Banks!
Ready to start planning your relaxing Outer Banks beach vacation? View our beach rentals to pick your perfect beach retreat and visit our Outer Banks area information section for more relaxing vacation inspiration.