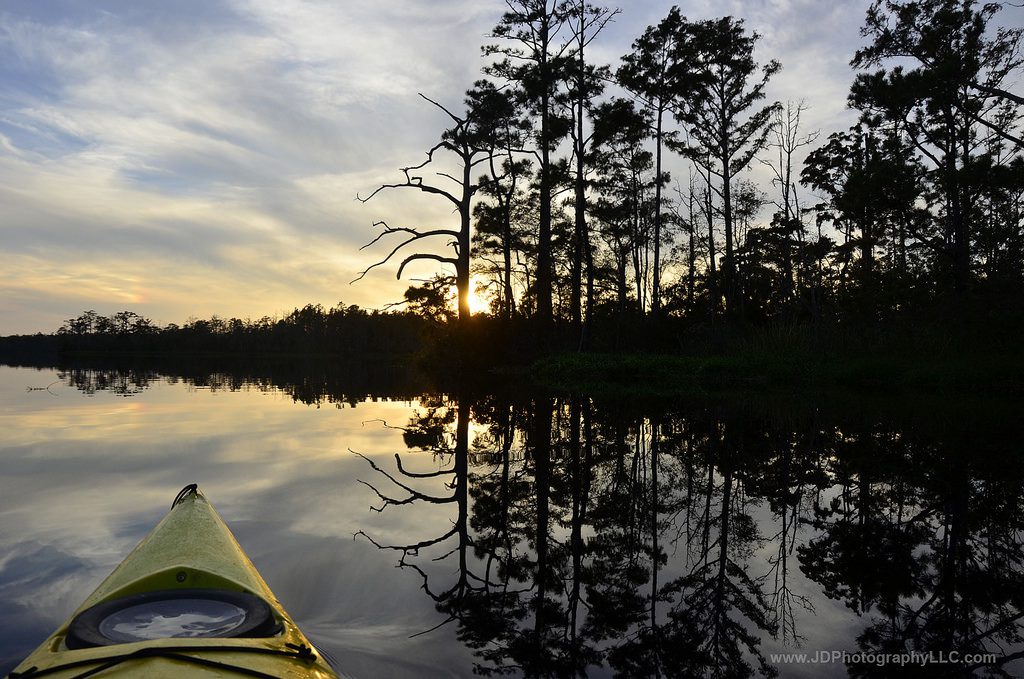 Kayaking is one of the best ways to enjoy the stunning Outer Banks coastline! This watersport is great for visitors of all ages and experience levels, is quite affordable compared to other ocean activities, and can easily be enjoyed solo or with a group.

But, before you embark on your next great kayaking adventure, there are a few things to know before you go! Enjoy our comprehensive guide where we cover everything you need to know about Kayaking in the Outer Banks.

Where To Go Kayaking In The Outer Banks
Whether you are seeking a quiet creek for a relaxing ride or an oceanside launch for an exciting adventure, the kayaking opportunities are endless in OBX! Here are a few of our favorite local spots for taking a tour.

The Town of Duck Soundside Park
Whalehead Club in Corolla
Bay Drive Public Access in Kill Devil Hills
Jockey Ridge State Park
Kitty Hawk Woods Coastal Reserve
Kitty Hawk Bay
Roanoke Sound
Pea Island Wildlife Refuge
Currituck Sound
Atlantic Ocean
Local rental agencies also offer guided tours in various spots along OBX, just call in advance to inquire about locations and availability.

Where To Rent A Kayak or Book A Tour
Are you looking for a great local spot to rent a kayak or book a guided tour? If so, you've come to the right place. Here are a few of our favorite local rental companies, each of which is top-rated and comes highly recommended from past guests!
Kitty Hawk Kites
58848 Marina Way, Hatteras, NC 27943 | (252) 986-1446

Highlights: Kayak rentals, guided kayak tours
Pricing: Rentals starting at $25 / hour; guided tours starting at $30

Locally owned and operated, Kitty Hawk Kites lives and breathes OBX. This top-rated company offers rentals for just about anything and everything, including kayaks. Whether you need a kayak for fishing, a kayak for an ocean adventure, or a kayak for a relaxing marsh tour—they've got you covered. Kitty Hawk Kites also offers kayak tours at five unique locations along the Outer Banks. We highly recommend the 'Sunset Kayak Tour', a true one-of-a-kind OBX experience!

Coastal Kayak Touring Company
1240 Duck Rd #116, Kitty Hawk, NC 27949 | (252) 441-3393

Highlights: Kayak rentals, guided kayak tours
Pricing: Rentals starting at $25 / hour; guided tours starting at $40

Coastal Kayak offers a wide array of kayak rental and tour services. Single and tandem kayaks are available for rent either on-site or at the Kitty Hawk dock. This is a great option for riders looking for an easy afternoon adventure. Coastal Kayak also offers a variety of top-rated tours, with seven local locations available. The monthly 'full moon tour' is an absolute must if you're in town for it!

Kitty Hawk Kayak & Surf School
6150 N Croatan Hwy, Kitty Hawk, NC 27949 | (252) 261-0145

Highlights: Kayak rentals, kayak training classes, guided kayak tours
Pricing: Rentals starting at $25 / hour; guided tours starting at $39 / person

Great for beginners and pros alike, the Kitty Hawk Kayak & Surf School offers a variety of programs and rentals for guests of all ages. If you're just getting started, check out some of the kayaking lessons, which cover everything from kayaking basics to advanced ocean kayaking methods. Kitty Hawk Kayak also offers an impressive ten tour options, with locations ranging from Alligator River to the Kitty Hawk Bay and special event tours like the 'Bioluminescence' tours available at night. Of course, there are also rental options for the solo explorers, with options available by the hour, by the day, or by the week.

Outer Banks Kayak Adventures
7531 S Virginia Dare Trail #3B, Nags Head, NC 27959 | (252) 489-8146

Highlights: Kayak rentals, kayak delivery service, guided kayak tours
Pricing: Rentals starting at $20 / half-day (discounts for longer rentals); guided tours starting at $45 / person

Adventure for all ages—that's the Outer Banks Kayak Adventures motto. And, they certainly live up to this motto, with a variety of rental packages and guided tours available for kayakers of all levels! OBX Kayak Adventures offers eight different guided tour options, including a dedicated 'Children's Kayak Tour', which is a one-hour trip on calm water that explores areas full of wildlife. The kayak rental rates are also quite affordable, with half-day rentals starting at only $20.
Kitty Hawk Watersports
6920 S Croatan Hwy, Nags Head, NC 27959 | (252) 441-2756

Highlights: Kayak rentals, kayak delivery service, guided kayak tours
Pricing: Rentals starting at $20 / hour (discounts for daily or weekly rentals); guided tours starting at $40 / person

As the name suggests, Kitty Hawk Watersports is conveniently located in the heart of Kitty Hawk. This full-service local agency caters to a wide array of watersports, including kayaking, with hourly or daily rentals and guided kayak tours. The kayak rentals are flexible and can be rented by the hour, by the day, or by the week; kayak deliveries are also available. Kayak tours are offered at five scenic local spots and start at only $40 for a 2-hour trip.

Where To Launch A Kayak
Are you looking forward to a solo or group exploration? If so, here are a few of the best local spots to launch your kayak:
Duck Town Center
The small, seaside town of Duck provides a central city launch location, which also offers easy access to a variety of local restaurants. Launching in Duck is the perfect mid-day activity to enjoy lunch before or a happy hour beverage after your trip!
The Kitty Hawk Woods Coastal Reserve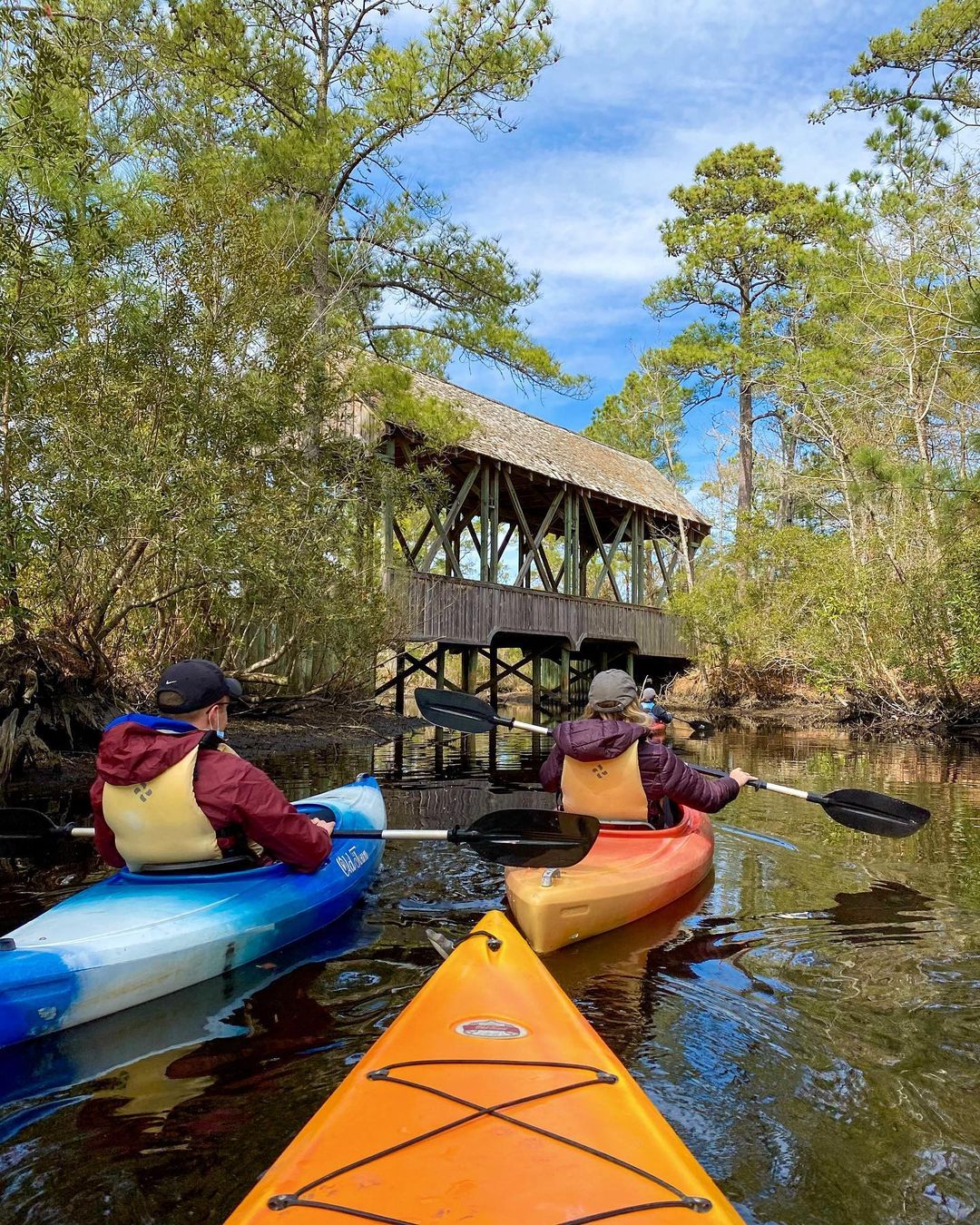 This pristine nature preserve offers more than 1,800 acres of hiking and biking trails and easy access to both the Currituck Sounds and the Kitty Hawk Bay, both of which offer ample room for kayaking.
Jockey Ridge State Park at Nags Head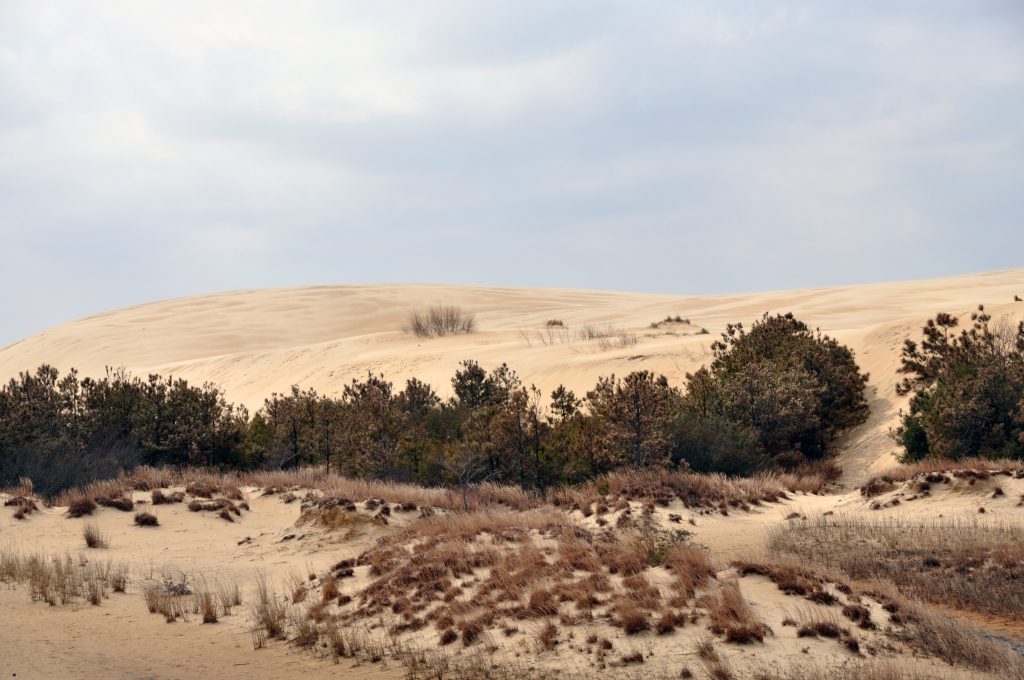 Known for towering sand dunes, Jockey Ridge State Park also offers convenient access to the Albemarle Sound. From there, kayakers will find open waters bordering the protected maritime forest, which is ideal for spotting local wildlife.
Ocean Kayaking Along OBX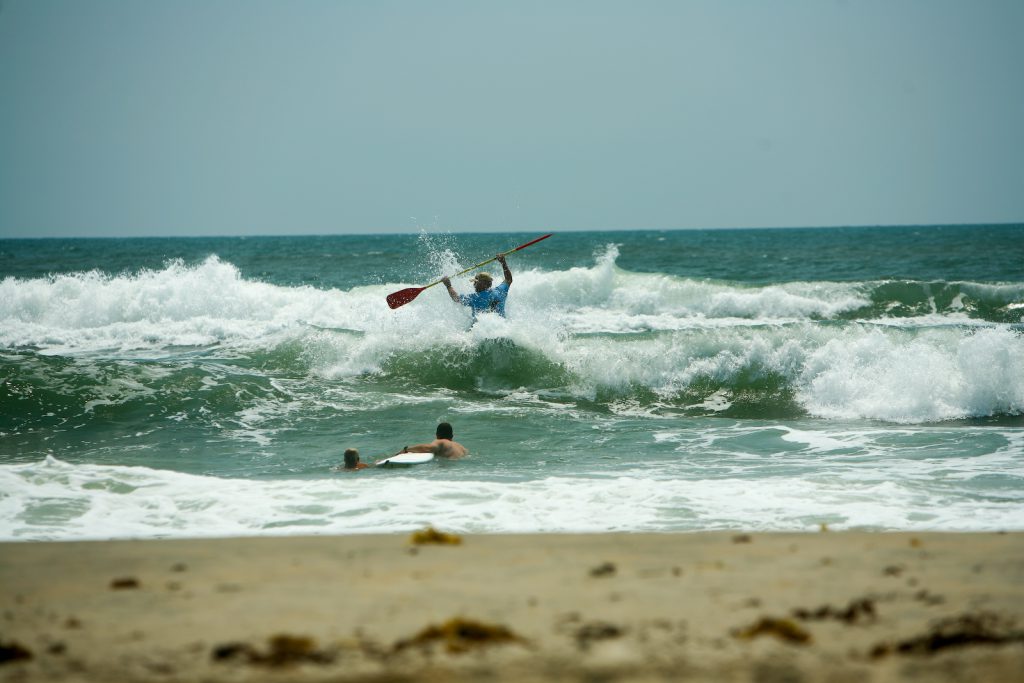 Ocean kayaking is a bit more 'extreme' than kayaking on the sound side of OBX or in local creeks and marshes. Though it does require special equipment and is recommended for experienced kayakers, ocean kayaking is a bit more convenient. In fact, you can kayak almost anywhere along the beach! All you need to do is bring the equipment and head out into the surf. Keep in mind that more remote beaches do not post current beach conditions, so staying close to populated beaches that post this information is the safest route.
Kayak Trip Ideas
If you are seeking a unique kayak experience, here are a few different tour ideas to mix things up during your next trip!
Sunset Tour
OBX sunsets are truly magical, and what better way to enjoy the stunning scenery than on the water? You can do just that with a guided sunset tour. The exact times vary throughout the year and booking in advance is recommended as these tours tend to fill up fast!
Full Moon Tour
A rare and serene experience, a full moon tour is a perfect way to see an often-unseen part of the Outer Banks. After the sun sets, a whole different group of native wildlife comes out to play. Enjoy a calm tour along the placid nighttime waters guided by the beautiful full moon with this unique OBX experience!
Bioluminescence Tour
An unfamiliar term to many, 'bioluminescence' refers to a natural phenomenon where organisms produce light through a simple chemical reaction. This beautiful natural occurrence can easily be observed with a guided nighttime tour! Dark skies are best for viewing the bioluminescence, so these tours are offered a few times each month when there will be very little overhead lighting.
Kayak Fishing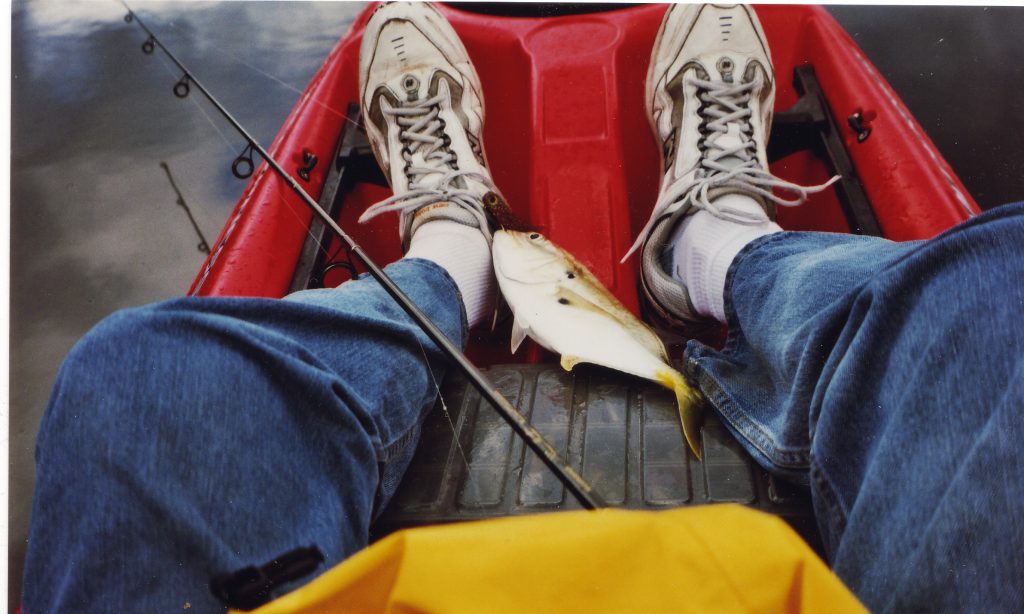 Do you prefer the thrill of catching your own dinner? If so, kayak fishing is right up your alley! Kayak fishing requires special equipment, patience, and a keen talent for multi-tasking; unfortunately, only the kayaking and fishing gear can be rented. Kayak fishing is best suited for the calm waters of local marshes and creeks, and fishermen (and women!) can expect to catch local species like red drum, sheepshead, flounder, and more.
Make sure you're using the right type of kayak for fishing! The best fishing kayaks are often SOT (sit on top) models that allow for you to have plenty of room for gear as you reel in a big catch.
Ocean Kayaking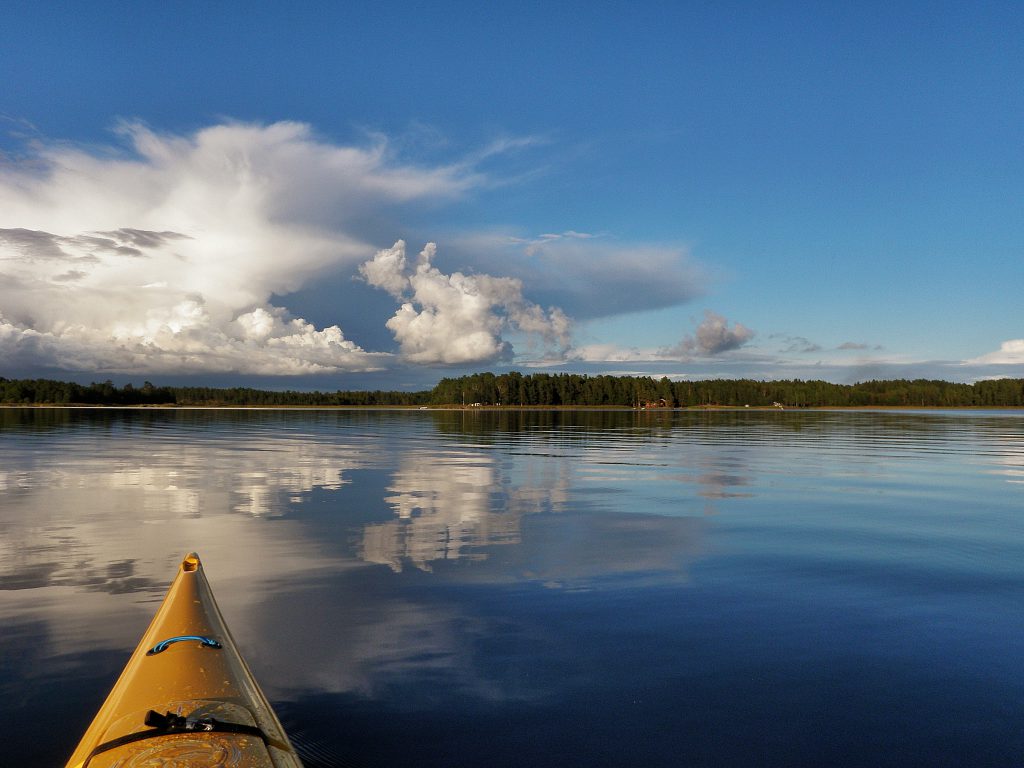 Best suited for experienced kayakers, ocean kayaking is a thrilling way to explore the ocean. Ocean kayaking requires a special kayak that is designed to withstand the currents and waves. Luckily, local purveyors do rent these ocean-specific kayaks. If you are new to ocean kayaking but still want to experience this thrill, consider taking an ocean kayaking course at a local watersports company.
Do you still have a question about kayaking in the Outer Banks? Contact us today to talk to one of our expert vacation rental specialists about options for your trip. And, visit our OBX blog for even more vacation entertainment inspiration!